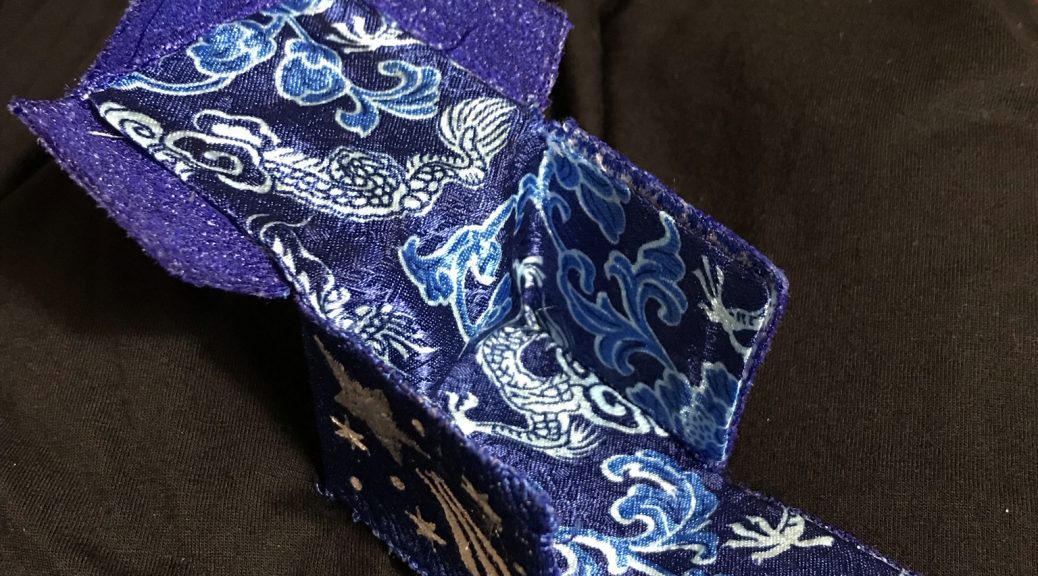 Little Blue Box
Little Blue Box
So. . . this is one of the things I've been working on. (Video=2+ minutes of boring. Actual stitching was a few hours!)
Watching this makes me appreciate the machine embroiderers who aren't digital. I have a couple of free motion embroidery projects and, well, you can tell I do not have the necessary practice to complete a finely finished product.
I modified the design from here. It came out better, but I'm still not completely happy with it. I learned more from doing it and I also learned about the pull factor–how threads pull the design in a bit, particularly if they're dense. I've also been using an extra cut-away stabilizer layer as my fabric, but I don't think that's a good idea. (I need to figure out how do do free standing lace. That would be the best way to do it, but that won't happen for a while. I have too many other things I need to get done before I'll be able to concentrate on learning something new.)
This second box is a bit stiffer, which I like. That's due to a layer of heavy tear away stabilizer. And rather than just ironing on a layer of the adhesive stabilizer to cover the back threads, I lined this one with fabric.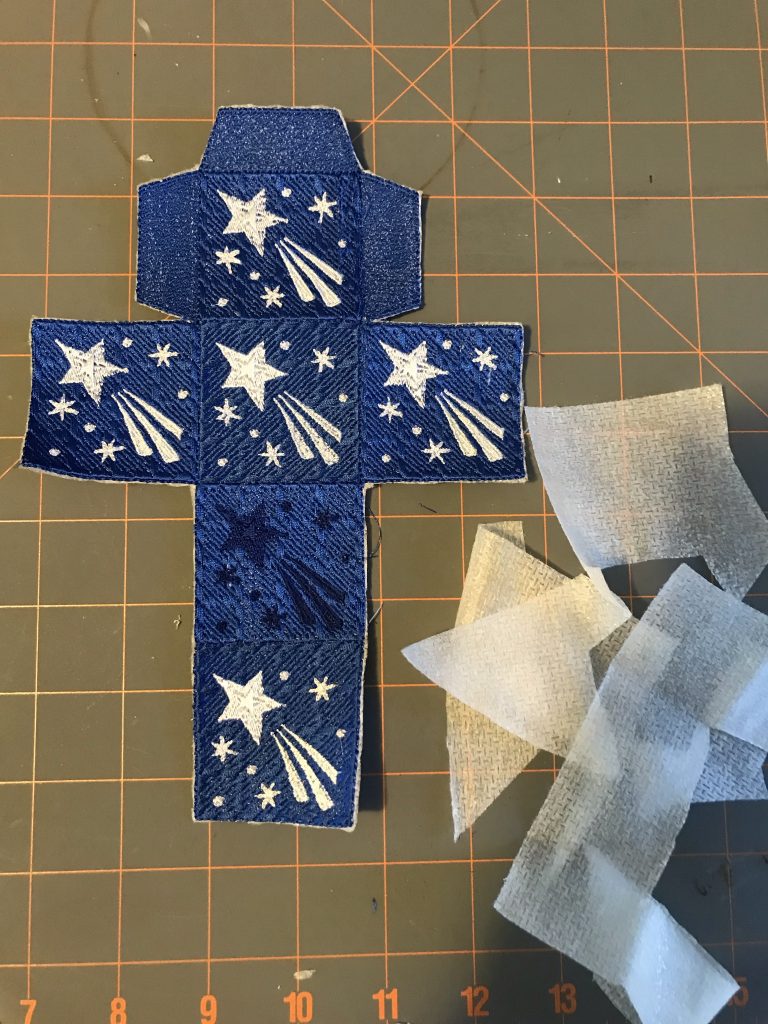 After this, I did trim a bit more closely with my embroidery scissors.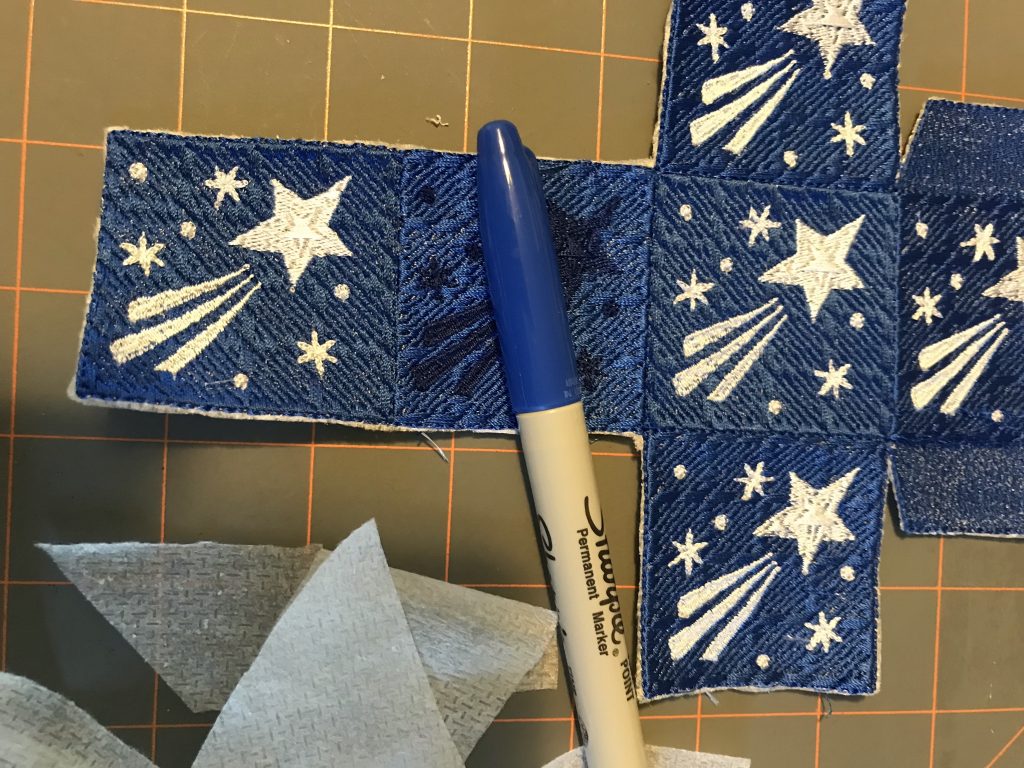 A Sharpie is wonderful for concealing stabilizer and stray bobbin threads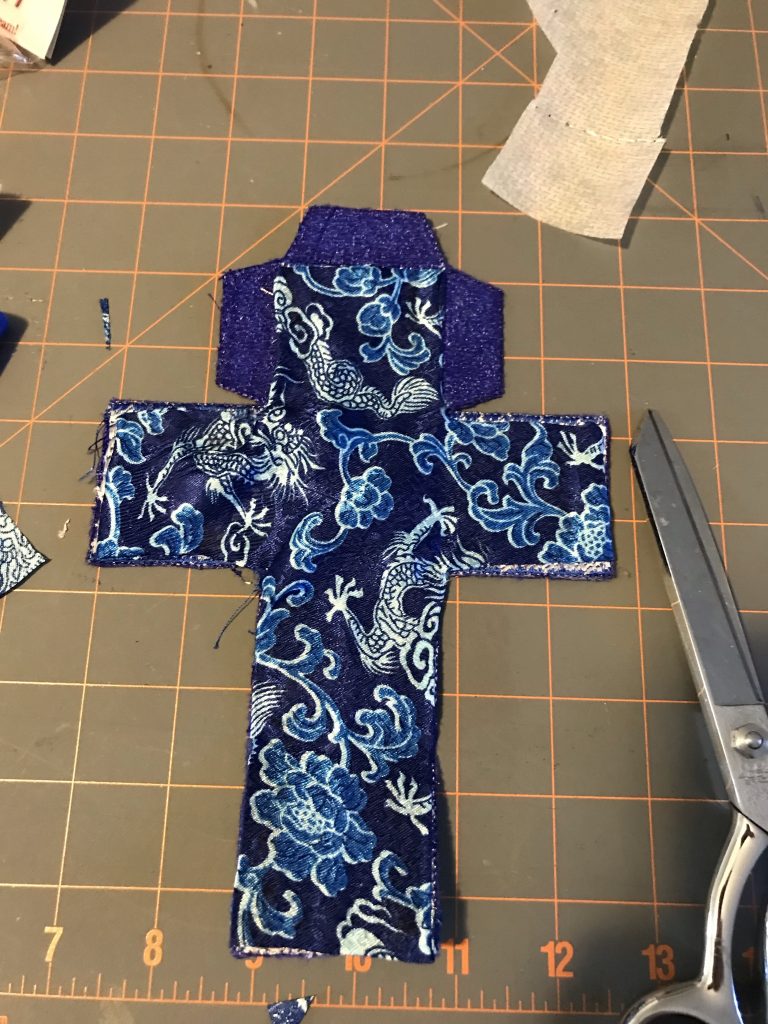 Could not find my light fusible web and what I did find proved to be stiff and bulky–not good. Also, my fabric apparently shifted a bit while cutting. Hopefully a little hand embroidery will compensate.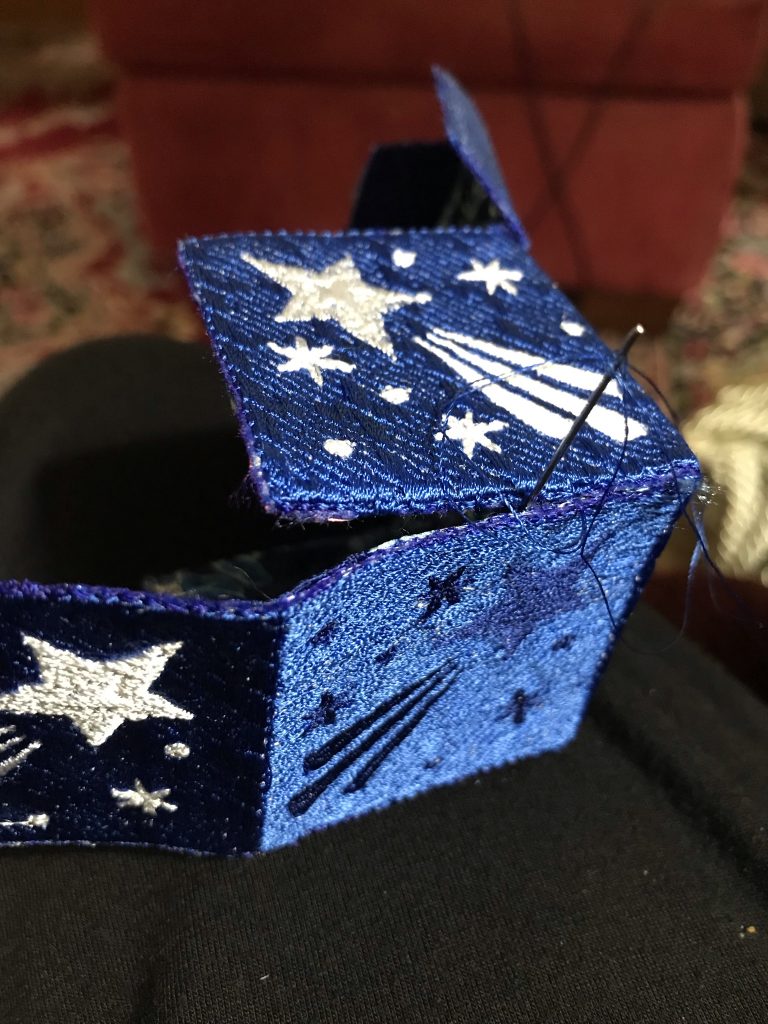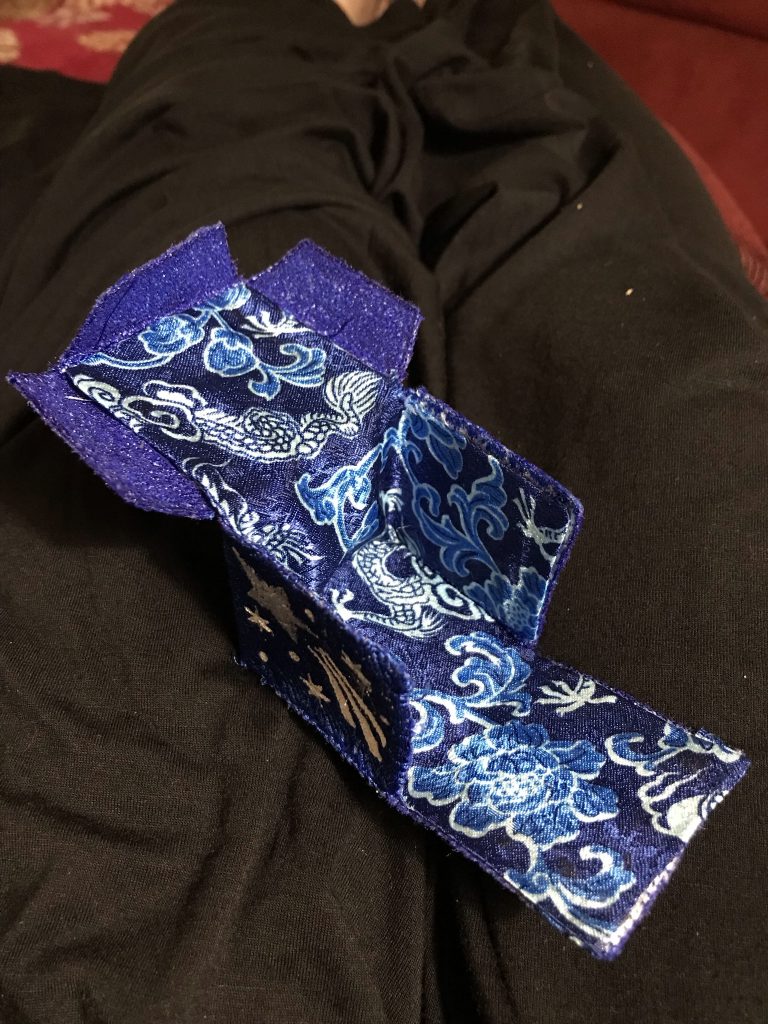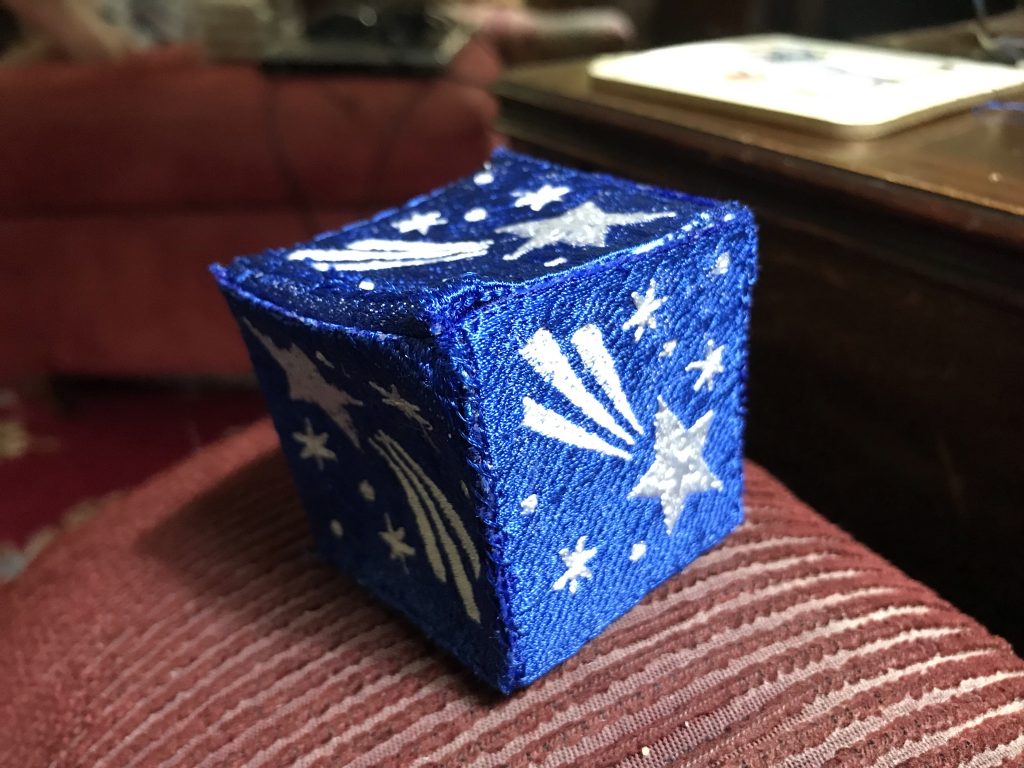 There are a lot of flaws, but most of them are due to rushing through, trying to get it done. Only a few are design/digitizing problems. (That pull factor I mentioned above caused problems with both the machine and hand stitching.) I'll redo the design one more time. And sew more carefully, too. If that doesn't fix things, it'll be put aside–probably permanently.