If I don't fall into the Black Hole of Facebook, something else manages to distract me.
Today it was making the new header to match the new background.
Last night (and a bit this morning) it was playing on GIMP.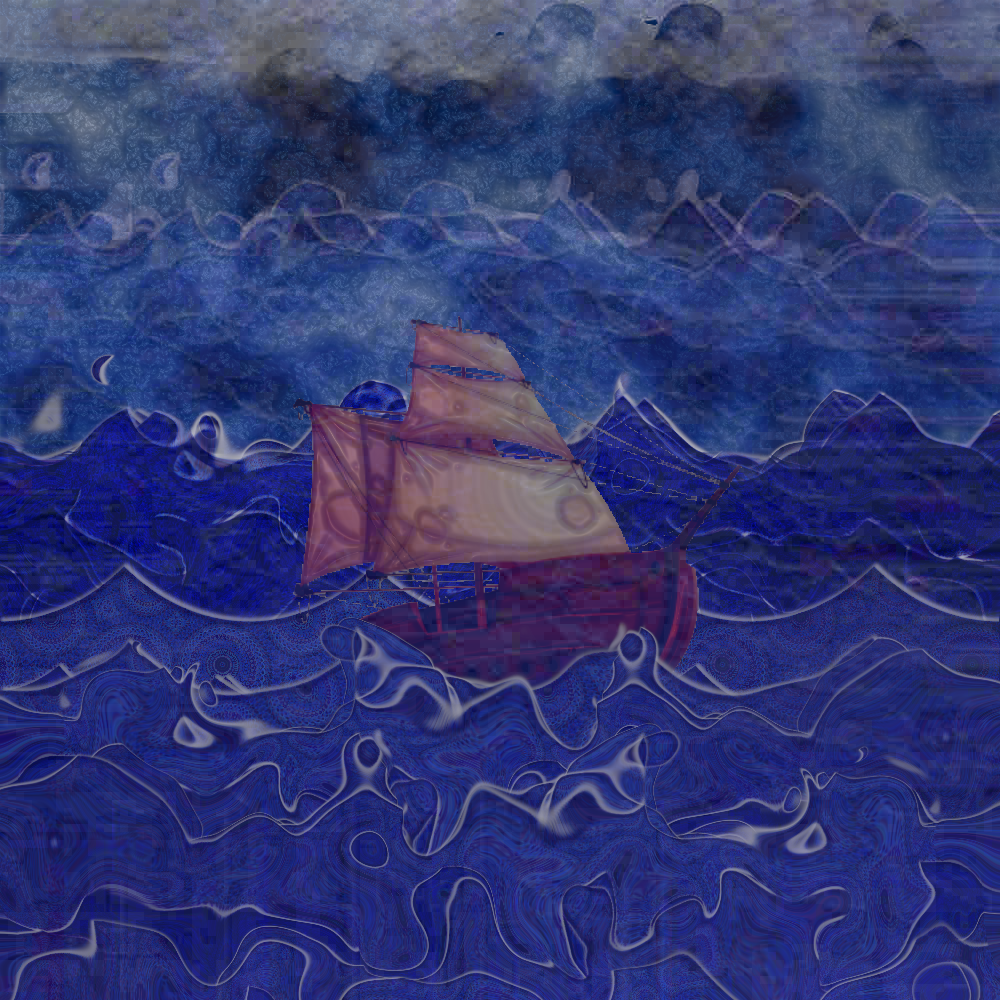 I guess that's me. However, it was fun to make. The sea is many layers of a background that started as a geometric flower or star. I used a bunch of G'Mic filters to get the waves. Used another one to make a cloudy sky, and several more to create the fog. The ship is Designed by upklyak / Freepik. I rather like how it came out.
Not that I need any more stitch ideas (which I seem to be much better at than actually stitching), but this did give me a few how-to ideas.
. . . And
The ADD is crowing . . . Gotcha!
I had to play with it some more, despite my frustration at not getting other stuff I wanted to do done. (And I closed the program after saving this one.)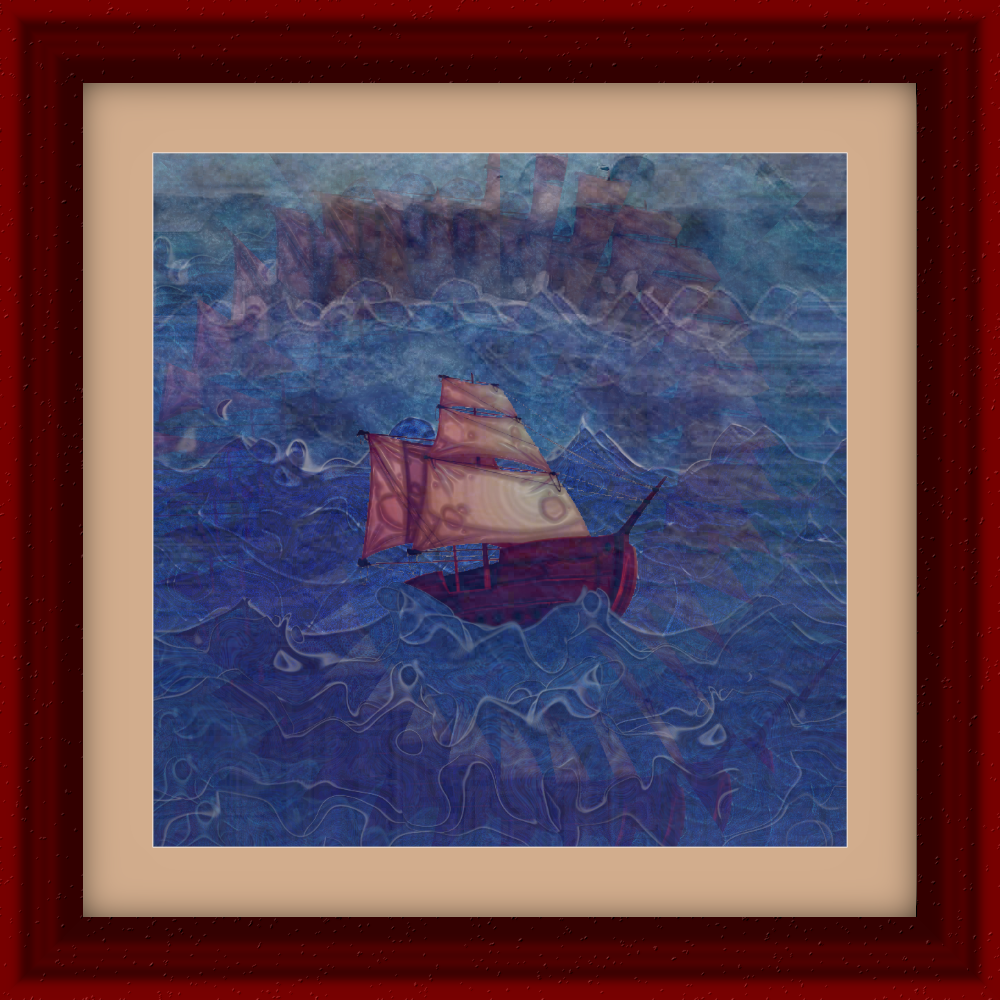 I don't like the way G'Mic does the inner corners of the frame (here), so I redid it.
Iqbal wants to hang it in his office.
And with that, I need to try to get something done . . . maybe a load of laundry, at least.