I've been planning to offer free machine designs for more than a year. I'm often playing with the digitizing program, and am almost constantly downloading licensed or copyright free graphics (for digitizing and journaling). I've also been constantly distracted or having to put it lower on the priority list.
Last night I finally got to organizing my Airy Nothing Designs folder. And, typically ADD, I didn't get very far, but . . . it was because I immediately found a couple of old ones that had already stitched out well.
---
Paul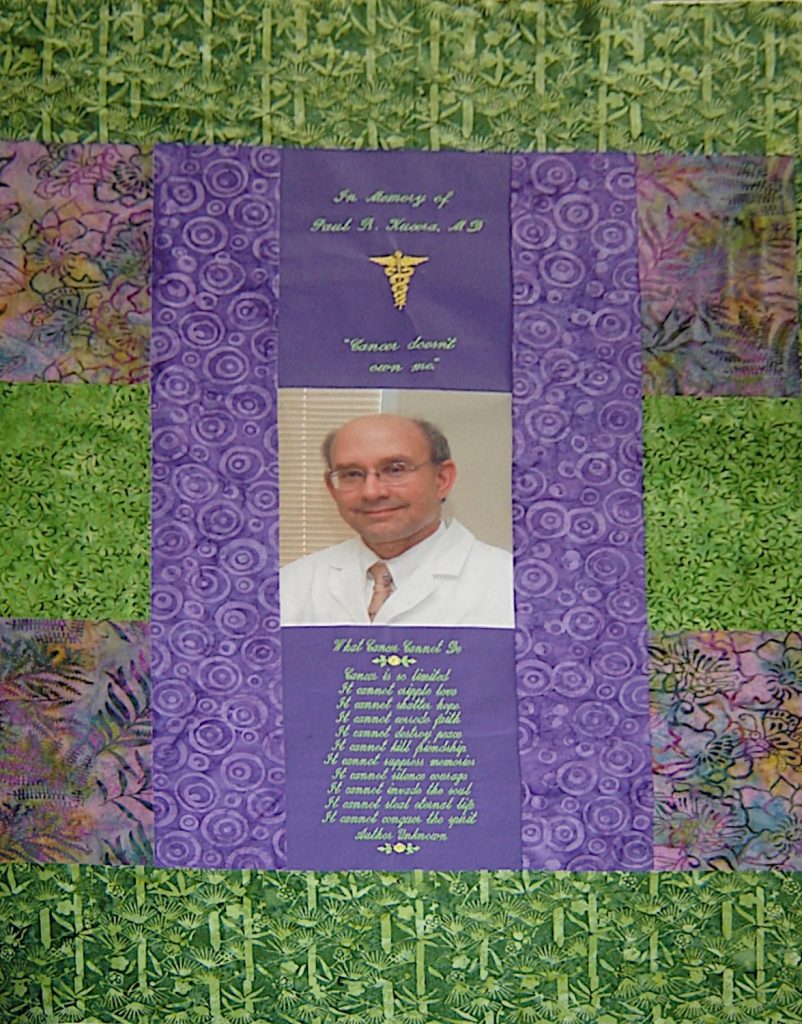 This is a quilt top my sister made. She asked me to embroider the words. It's the very first thing I ever digitized, although the medical emblem is the only part I did from scratch. This is the best (only) photo I have of it. It was low resolution and it was lying on a table at an angle. It was also had not been batted and quilted yet. I did my best to straighten it out, but the embroidery is still blurry. I think it shows well enough that it came out nicely, though. And it's hanging in the hospital where Paul worked, which is a good sign.
Life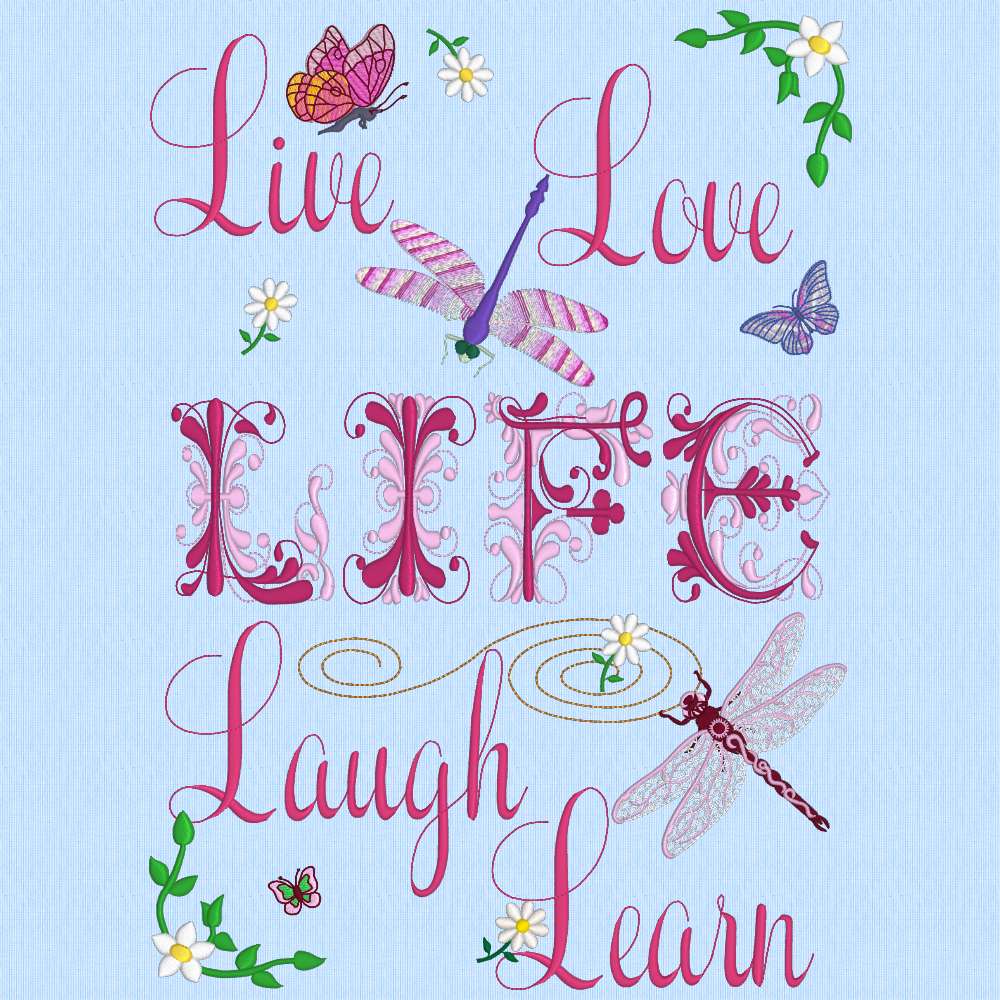 A few years later I made this for my sister. It's more of a composite and tweaking of designs in my digitizing program than my own design . . . an embroidery collage, if you will. I can't find my photos of it (this is the program generated picture). Hers is on green linen and hangs, framed, in her home. If I remember, I'll get a new picture (one of) the next time(s) I visit.
Both of these are for the two largest size hoops, and unfortunately will not reduce. I'm considering redoing the parts that don't shrink (mostly lettering), but that's a big "if".
Halloween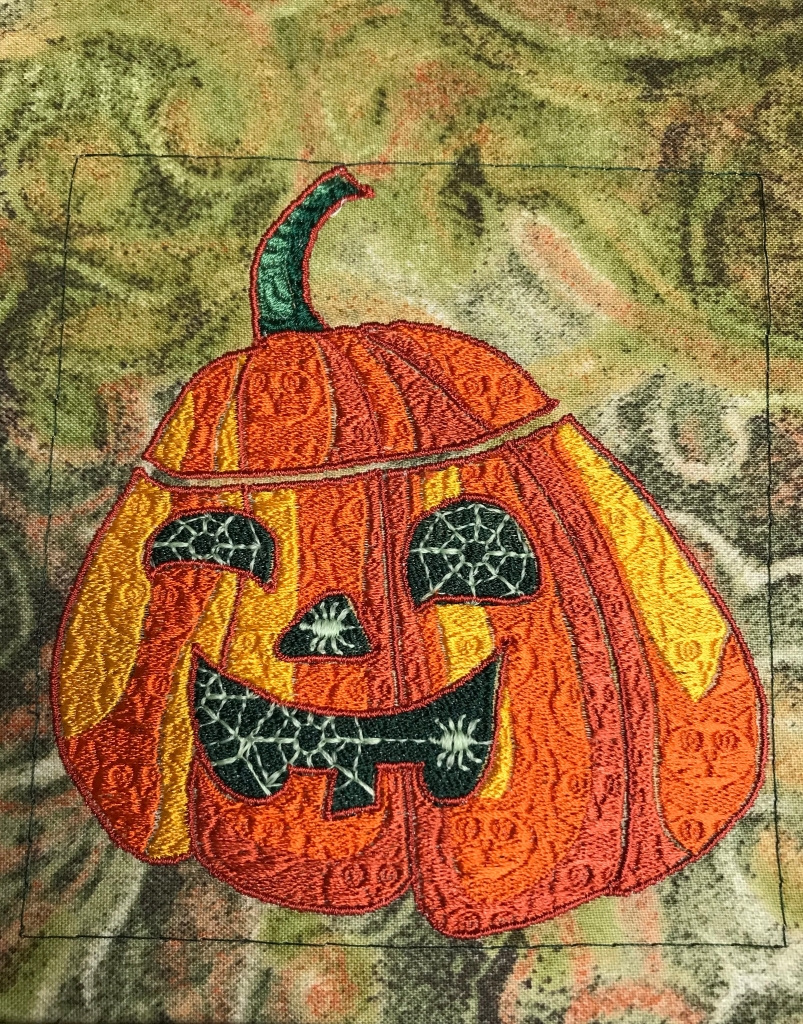 I actually did this last year. It has glow-in-the-dark thread. I was unhappy with the way it stitched out. The edges pulled. I was told adjusting density would fix it, but it looks like that will leave the center too thin. I need to restitch to know. Meanwhile, my sister said she didn't think the pull was a problem. Anyway, this design has several variations in different sizes, so between testing a new stitch out and creating the different formats, this one won't be there until later this week (barring major interruptions and distractions).
The designs are here and is listed in the side bar as Machine Embroidery Designs in the Pages section.