Weave & Stitch
Weave & Stitch
If you follow Jude's blog, Spirit Cloth, you know that she has been talking a lot about weaving lately. She's mentioned and shown how much stitching and weaving are the same, So, the other day, when I was looking for something else and came across this bookmark I'd made (either for TAST or for an embroidery class, 10+ years ago), I immediately thought of that. It's a perfect example of stitch as weave. (Click to open full size image in a new tab.)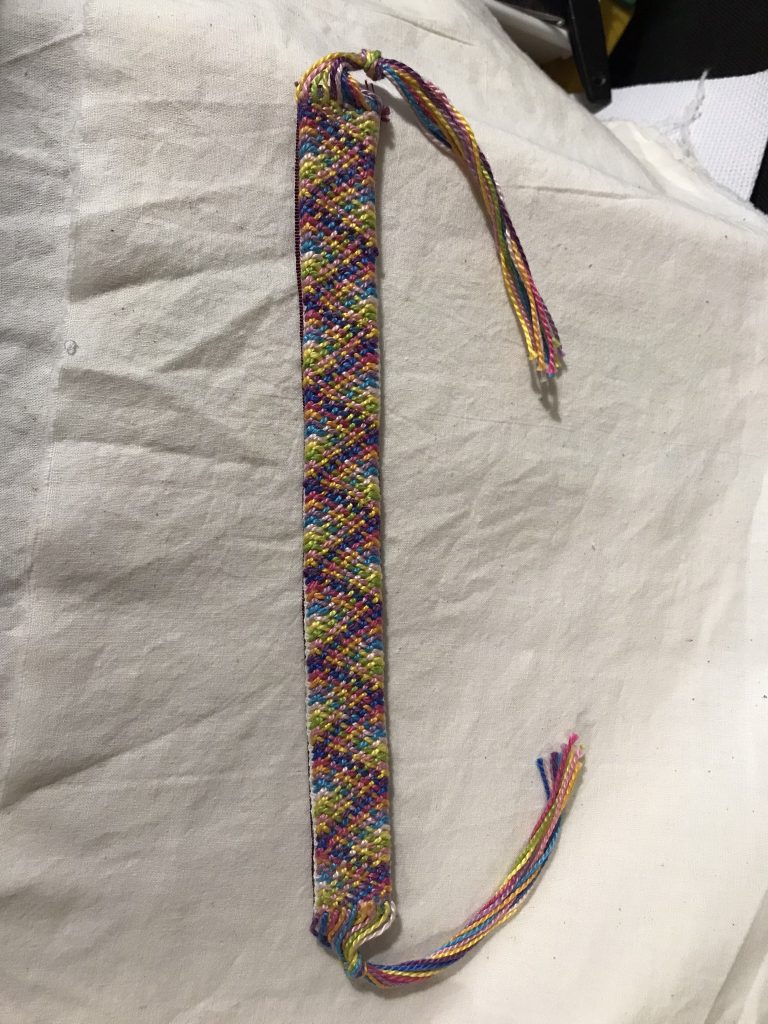 This is all herringbone stitch on the front–close herringbone or woven herringbone, not the same as closed herringbone. The only place it's attached to the cloth it's stitched on is the edges. In this example, each row is a separate thread (perle 5) with enough left at each end to make the tassels. I clipped the cloth it's stitched on close to the stitching and added a backing cloth. It's a bulky bookmark. Today I'm wondering if it could be cut away from the cloth, or stitched onto a tear or wash away stabilizer and still hold together. The middle would, undoubtedly, because it is actually woven. I'm not sure about the edges–but maybe if they were wrapped around an extra thread as they are stitched . . .
. . . Something to try . . .
I'm also wondering how this might fill different shapes and how they might connect to one another.
Chain stitch is the same crocheted or stitched. And detached chain stitch is just a kind of crochet or knitting (knitting itself seems to be a variation of crochet). There is actually a lot of crossover in needlework. I love all the textural potential!