Organized? Me???
Organized? Me???
I was going to try to be organized about posting here, but . . . well, no use trying to be what I'm not.
One day last week (or maybe it was the week before) I found a lovely folk art bird in my graphics from Creative Fabrica and I just had to digitize it. As if I didn't have a gazillion other projects to do. But hey! That's how I roll.
After I digitized it, I wanted to see how it would stitch out. All too often that's as far as I get, but this time I actually got to my machine. I'm not unhappy with it.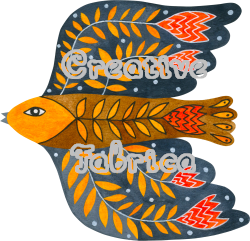 This is the original image downsized (including dpi) and marked because I can't share it.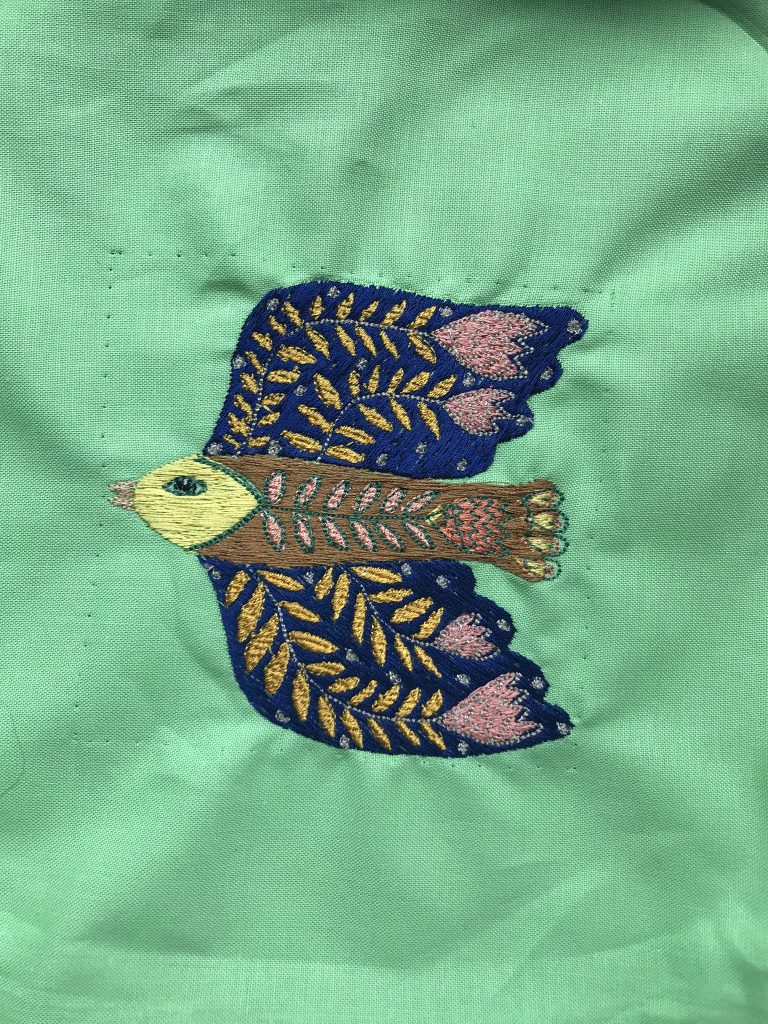 And this is the stitched version (full size if you click). (The colors, though not quite as strong as in the original image, are slightly washed out in this photo.) It'd probably be puckering less if I'd used two layers of stabilizer. I also think I should wrap my hoop to keep the fabric from slipping–even minutely. (I've read that tacky bandage wrap works well for that.) It actually looks better in real life because my eyes don't see all the minor imperfections the camera picks up. The stay stitch needle holes will iron out, and hopefully ironing will also ease the puckering a bit.
The main issue I'm having is tension. My machine has auto tension, so the ease has to be digitized in. At least, that how it seems to work. Adding compensation eases the tension, but it seems to be a very delicate balance that depends on the design, the size and the type of stitch–and the fabric. No single setting works for everything and the view in the program, while really good, does not show this aspect.
Anyway, this bird is better with this issue than the pumpkin I did last fall, so I'm happy. I've also been working on a monogram for my chiropractor and that (which I double stabilized) looks even better.