Because it was definitely inspired by it, I call this one Jude's Hole in the Wall.
(The thing I like most about this name is that it sounds like the name of a cozy pub.)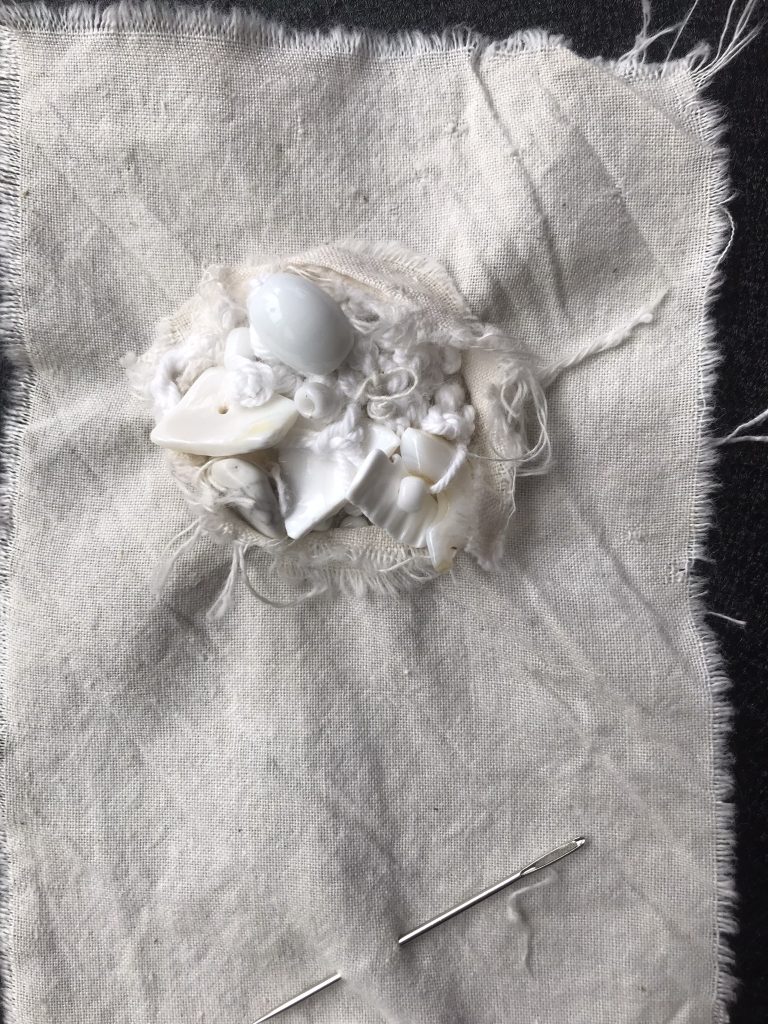 All it is is French knots in a cotton knitting yarn and some perle 8 with some beads and shells. A narrow strip of the muslin it's sewn on was stitched around a circle, first.
After this was almost done, I thought I should have stitched it on a separate cloth behind the "wall" cloth with a torn opening. Hmmm . . . I could still do that.

For our 50th anniversary we had dinner out with family. Our gift to each other is/will be a visit to our son in Missouri (Mizzoorah) sometime between the end of May and the end of September. Other than that, not much has happened. Well, I've not done anything of interest. The garden was definitely busy. I didn't get a lot of pictures. I'll try to get more and hopefully do a garden post in the next week.
Right now the scent of lilacs fill the air–even in the house (though only faintly) with the windows closed. I love lilacs.