After reading Jude's post yesterday, I was thinking about stitched baskets. I wanted to try out one of my ideas, but it was only half formed.
I started with a bird I'd already done and added a nest.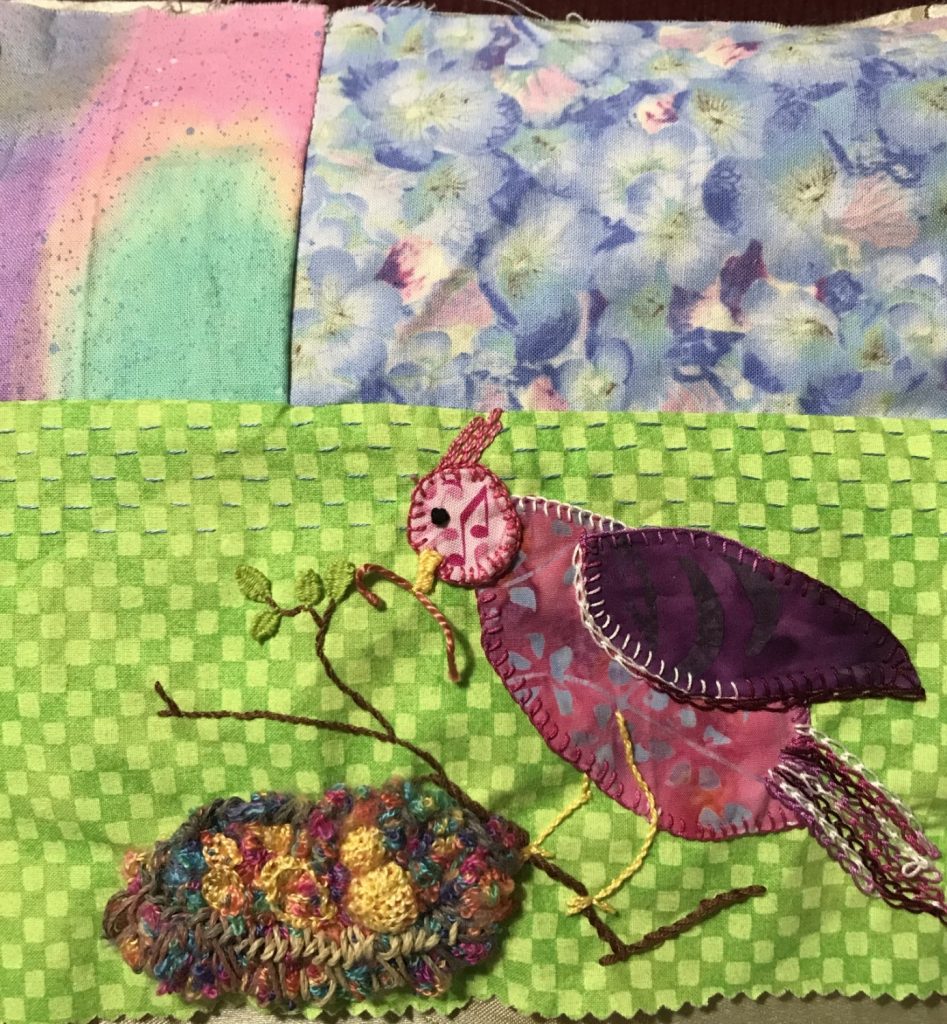 The nest is kind of a basket. Boucle was the wrong yarn to use. I ended up improvising from beginning to as far as I got. The nest is first couched boucle then twine, very loosely woven through the boucle. The twine is also loosely overcast around the top edge all around, but it shows mostly only on the front because it's variegated and that's where it is lighter than the rest.
The first try of the chicks doesn't show well over the boucle, so, I'm adding a closed, stuffed, raised cup over body and head. Third chick is done (except the beak and maybe little wings). (It may be the wrong yarn for stitching, but the chicks really like the soft, warm boucle.)
This gave me more ideas for the whole. You can see by the shadows that the nest is quite dimensional. Mama bird could use a little stuffing, too, and there needs to be more of the tree visible. And, while it looks like that nest is stitched on the very edge of the cloth, there's just enough for a seam. I don't yet know if that will be a border or a continuation.