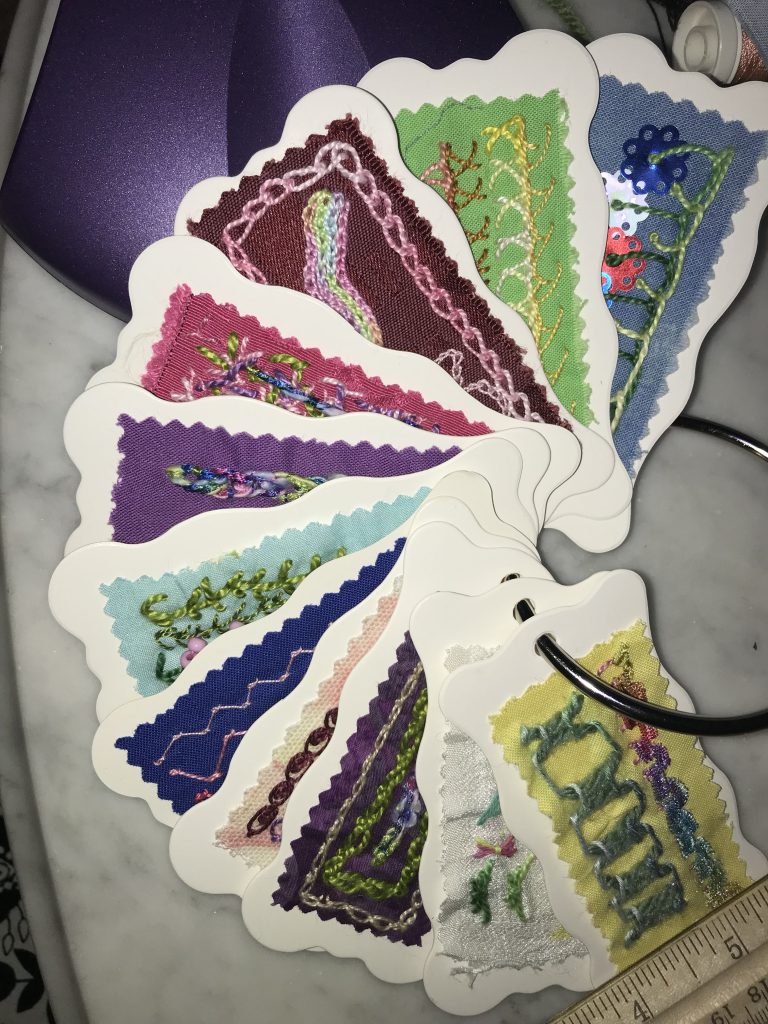 I think I fixed my upload size problem. . . . Nope. WP resizes my images! Actually it makes copies in various sizes, but won't allow a full size image. I tried a direct link. They have not always opened because my webhost doesn't allow direct (non html) links. Even on the same site, it doesn't work all the time.
I was working on this a few days ago and didn't get back to it, but until I figure out how to get rid of the upload size limitation (since my website is unlimited), or at least raise it, I'm back to uploading the images I want full size directly to the website and through the blog and switching the image in the html.
---
There's no reason this image in particular would need to seen full size. I just grabbed a large image at hand. It's a picture of the stitch tags I'm very slowly making. Samples of one stitch on each tag with the name and (eventually) simple instructions. I didn't start it when TAST started, so it doesn't have all this year's stitches, yet, but I'm doing the current ones for this. Of course, I get behind on TAST, too.
---
I started to stitch out the box I wrote about last post, but it very quickly became clear that this won't work as I originally planned. I had wanted the stars and the lines following them to be cutwork, but it's really too small for that. It shouldn't take too long to redo it, so maybe I can stitch it out tomorrow.