Iqbal's Blanket
Iqbal's Blanket
It started out as a Big Cloth à la Spirit Cloth. It's still inspired a bit by Jude's style of stitching, but is ending up a lot less freestyle stitching. This is partly because it's being made to Iqbal's wishes, since it's for him and partly because I don't know what I'm doing. I'm learning, though. So, it's partly traditional and just a wee bit free spirit.
I finally got it pieced last month. Piecing before embellishing is one of the things that is making it harder, but he wants an organized pattern and this is the only way I know not to screw it up.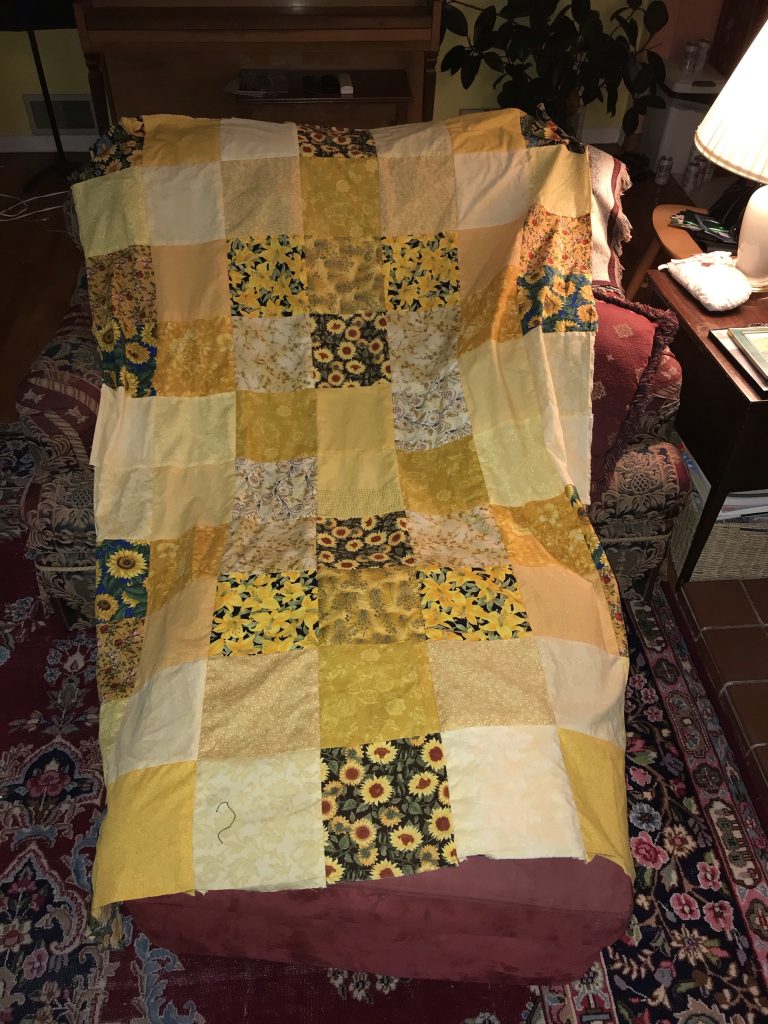 He also wanted a theme of soccer and eagles. I started working on the soccer field in the center.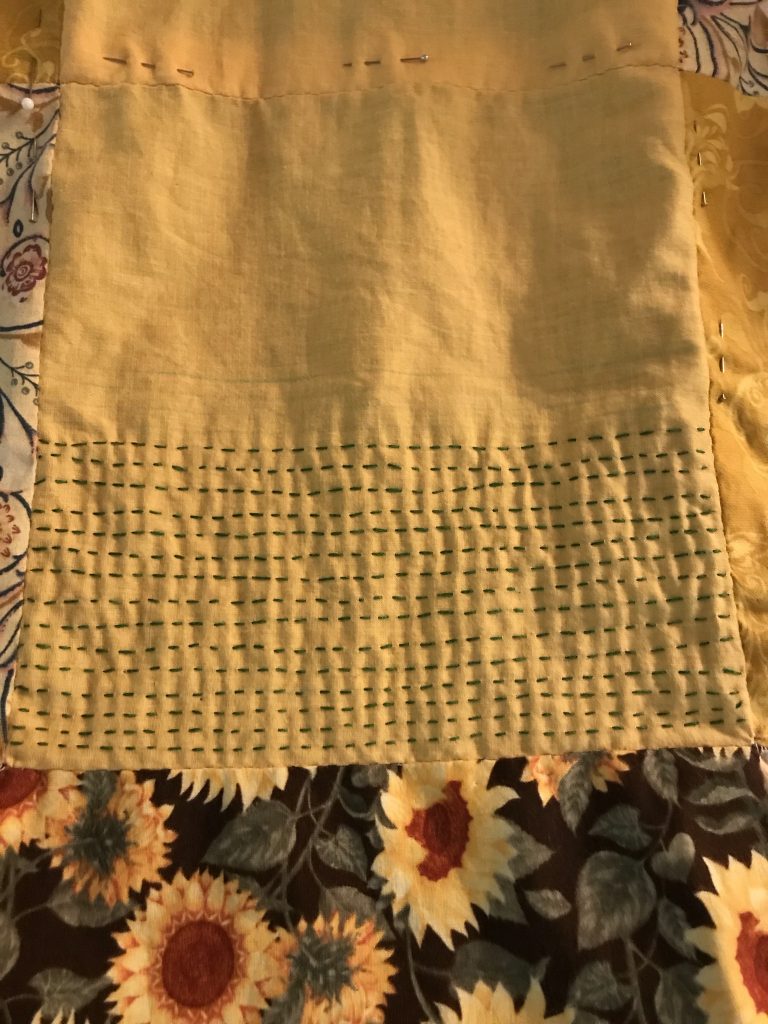 I do not stitch very evenly or in straight lines. And I drew the lines against a ruler! Oh, well..
So far it's all hand stitching, but I will definitely be adding machine embroidery to this. I have some soccer designs and quite a few eagle designs. I hope to get more creative ideas as I work in it. Other than embroidery, though, I won't be adding much in the way of embellishment since this blanket is intended to be used. I'll get back to hand stitching when it's time to quilt it. I really like hand quilting, though I expect I'll end up doing it in the summer.
Working on this has given me ideas for how I want to mix everything in a more organic form. Hand & machine embroidery, piecing, applique, different techniques, maybe even a bit of non-textile (paint, paper, "stuff"). I have "pictures" in my head. I need to get them out into reality.
---