When I logged in, I had three updates. Apparently I can do more on here, now. Not that I understood what with the quick scan I did. No time to play with it now.

This week was actually productive for me. Unfortunately, not in the way I had hoped. Fortunately, in a way that was needed.
Monday was errand day. Not exciting. Among more routine errands, we got a new toilet. Hopefully, we won't have clogs and backups any more.
Tuesday I was going to stitch. Instead I ended up scrubbing the sink. That led to scrubbing the stove. Iqbal wipes things, but rarely scrubs. When he does scrub the stove, he doesn't get all the baking soda out of tight spaces. That makes the flame burn funny. It also makes it harder to get out after burning. After the whole afternoon, the stove was shiny and the counter was cleared and washed and the cupboards were wiped clean.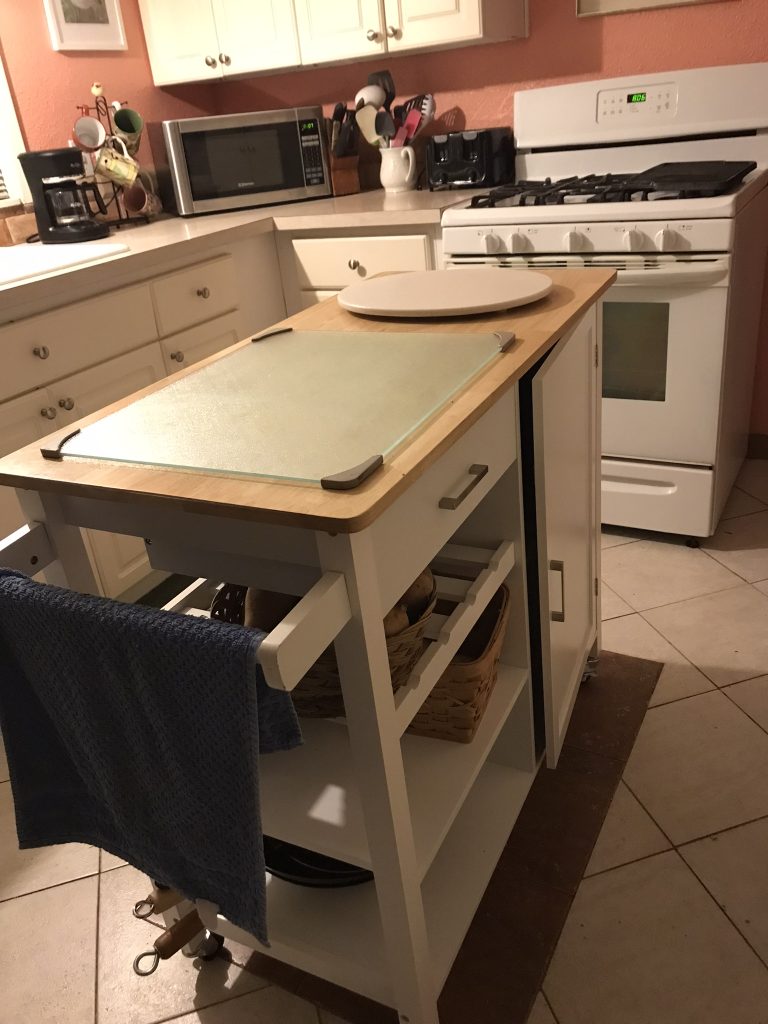 Wednesday, I cleaned appliances and the counter they sit on. Not as big a job as on Tuesday, but I had less steam. I also cleaned the large utensil drawer out. I really don't understand how we acquired some items and why we've kept them for the past 20-50 years. They went into the box for Alex to go through and take what he needs and then to go to Goodwill.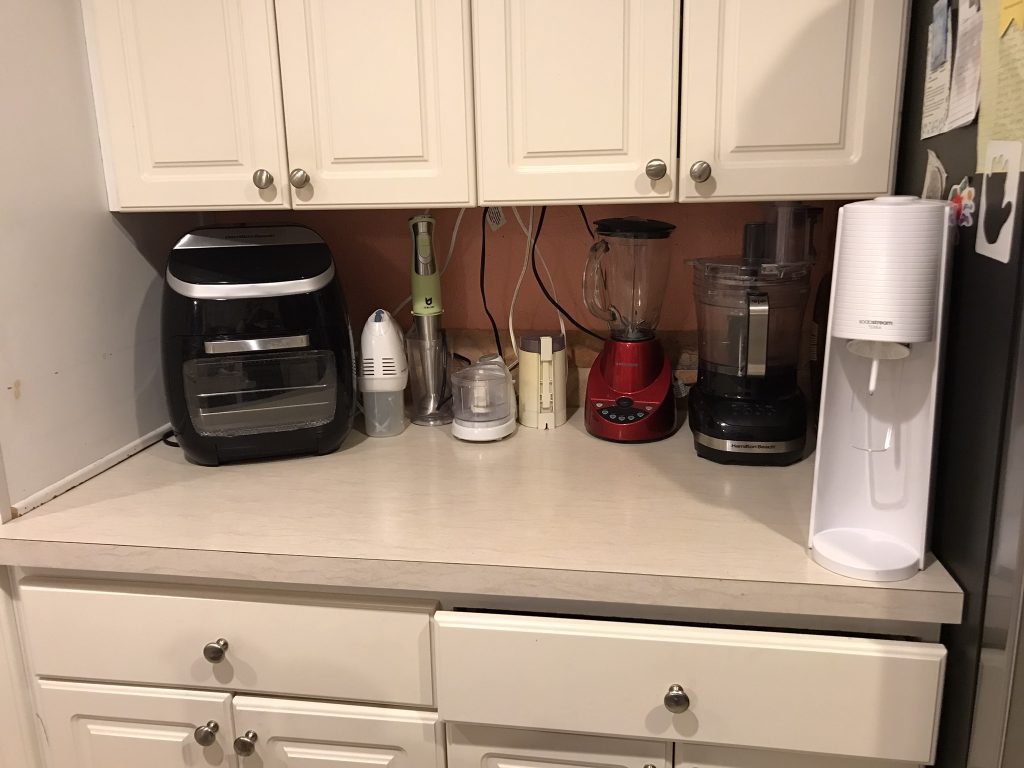 My sister got a new kitchen island and gave me her old one. It's more efficient than my old one. I now have all my baking pans, rollers and other baking related stuff in the cupboard there. Alex can also go through those, because who needs 20 pie pans!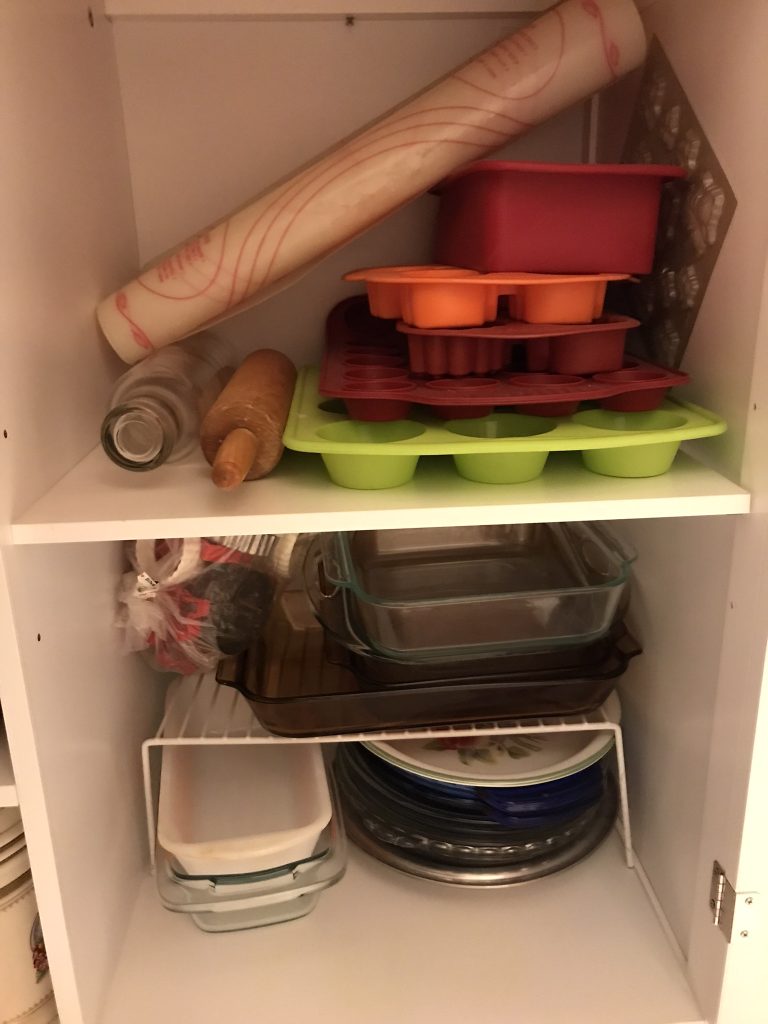 Still waiting for a shelf to better organize this one.
Thursday I woke up to a call from Alex telling me about his (hopefully) new apartment that he'll move into in January. As a result I got started later than I had planned. (Although 90 minutes was better than the 2-3 hours a phone call with Alex usually is.) I also received some of the cupboard organizers I'd ordered. I moved all the breakable dishes from the drawers to the shelf cupboards, and put the non-breakable ones into the drawers. Although it was a simple transfer between two places (minus the pie pans, which are mostly glass and Corelle), both cupboards seem to have more space. Of course, weeding out what I don't need helped.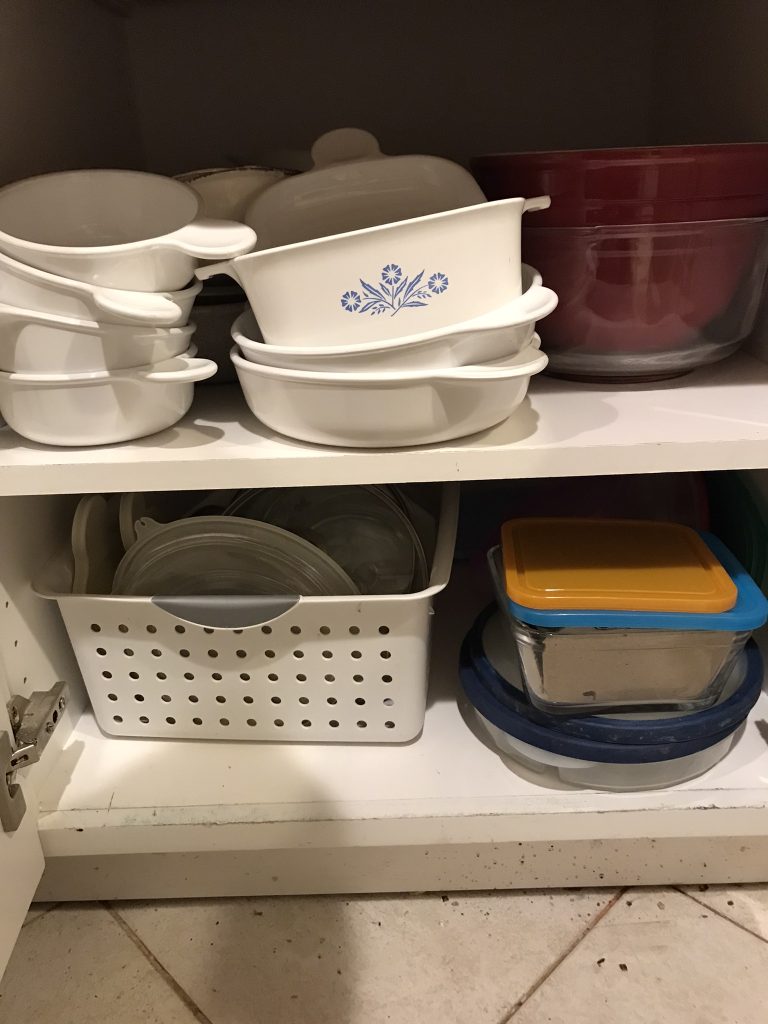 … these drawers.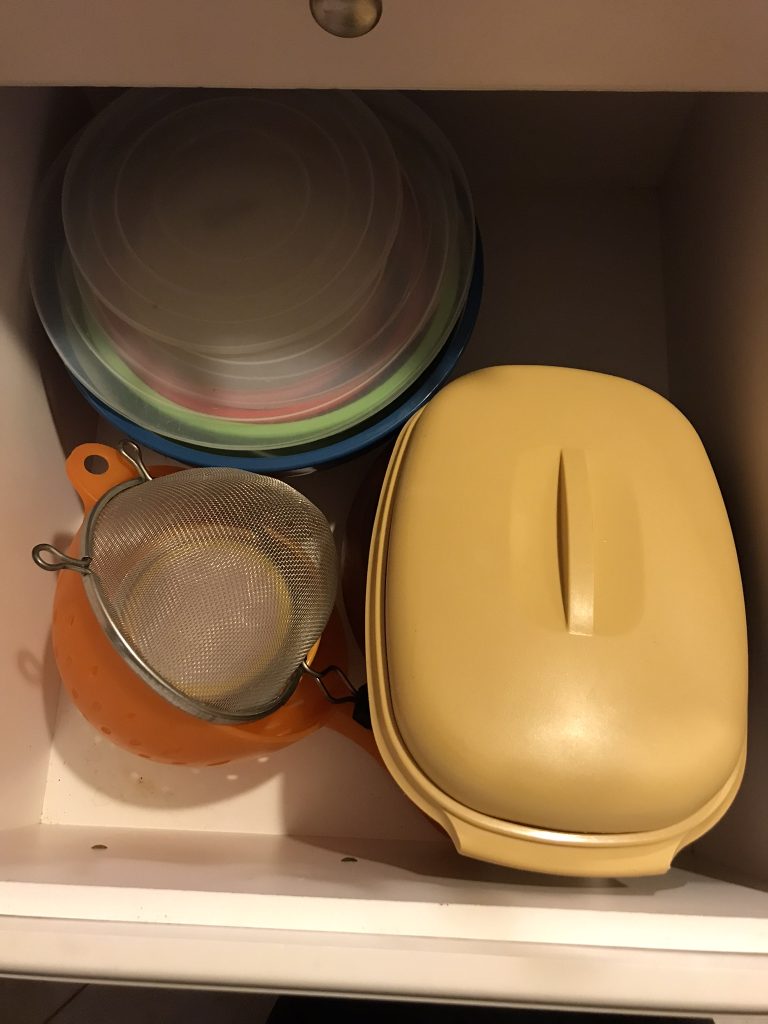 Friday all I did was transfer spices to new containers that fit into the spice drawer. And cleaned out the two spice drawers. And discovered how much duplicate spice we have . . . mostly the bulk spices!! Alex can take what of that he wants, too. I need to do a lot more Indian and Indian flavored cooking! I did start making my chicken with garam masala, but I gotta do more than that to use up these spices. (I also need to keep Iqbal out of the Indian store. His imagination outdoes his doing.)
Saturday I washed the rest of the counters and tops of the canisters, and removed the empty cannisters until needed. I got some more of my organizers, so I cleaned and organized my plate and bowl cupboard. I sorted through all the extra spices and put them downstairs in the fridge. I hope that'll help keep them fresh. I also tasted a few packages to figure out what they were. There were a couple that neither Iqbal nor I could figure out. He suggested we mix them together and call them surprise spice mix. I'm not going to do that, but they tasted good, so I may add them to something they taste like they go with. (One may actually already be Italian spice mix.)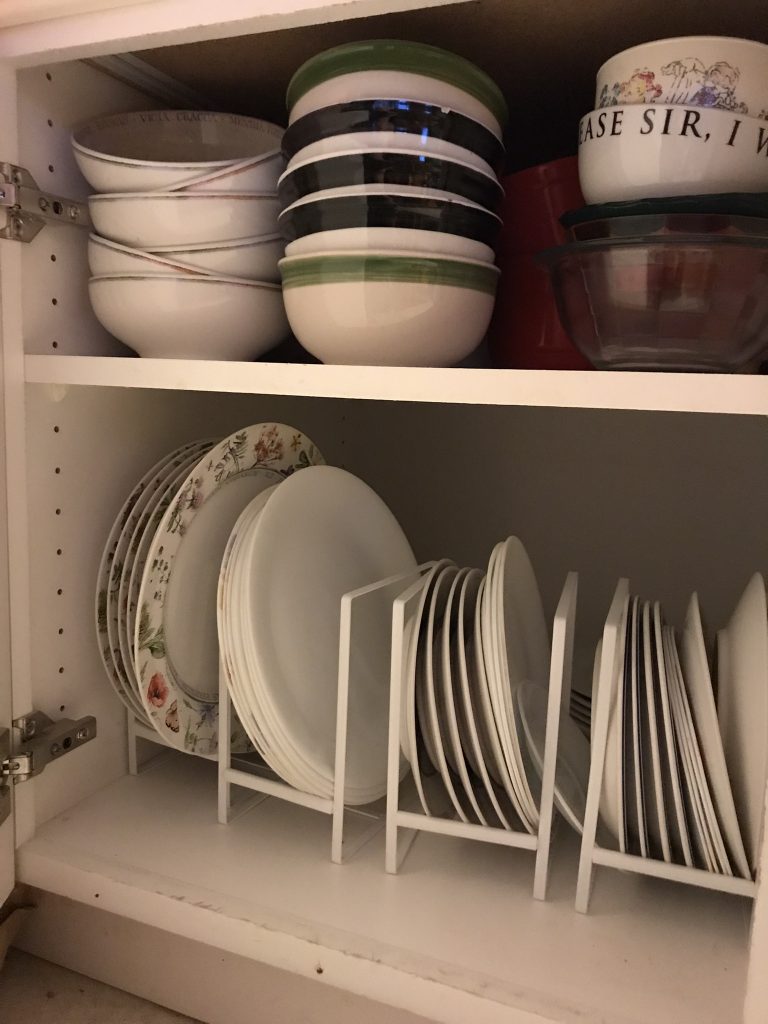 My kitchen is still not properly clean. I need to vacuum and scrub the floor and then move all the "stuff" out. It won't get done today. Hopefully that, and scrubbing the bathroom and vacuuming and dusting the living room will all be done by Thursday this week, as I'm hosting Thanksgiving dinner. I also need to make a pie or two and have other dishes ready to cook on Thursday.
Looks like another busy week coming up.