I had decided on Monday that I would write a little here each day. Ha! The thing is that if I actually do something to write about, I don't manage to get here. And if I don't feel like doing much, that often includes writing here.
Monday was Croissant Day. We "celebrated" by having roast beef on croissants for dinner. (Actually, Iqbal wanted that before we knew it was Croissant Day.) I forgot to check what Tuesday and Wednesday celebrated. Today is Play Your Ukulele Day. I don't have one.
Yesterday I did a test run on a machine embroidery design I digitized. All was well except the edge. I could tell as it stitched out that it would separate, and it did. However, the rest seems okay.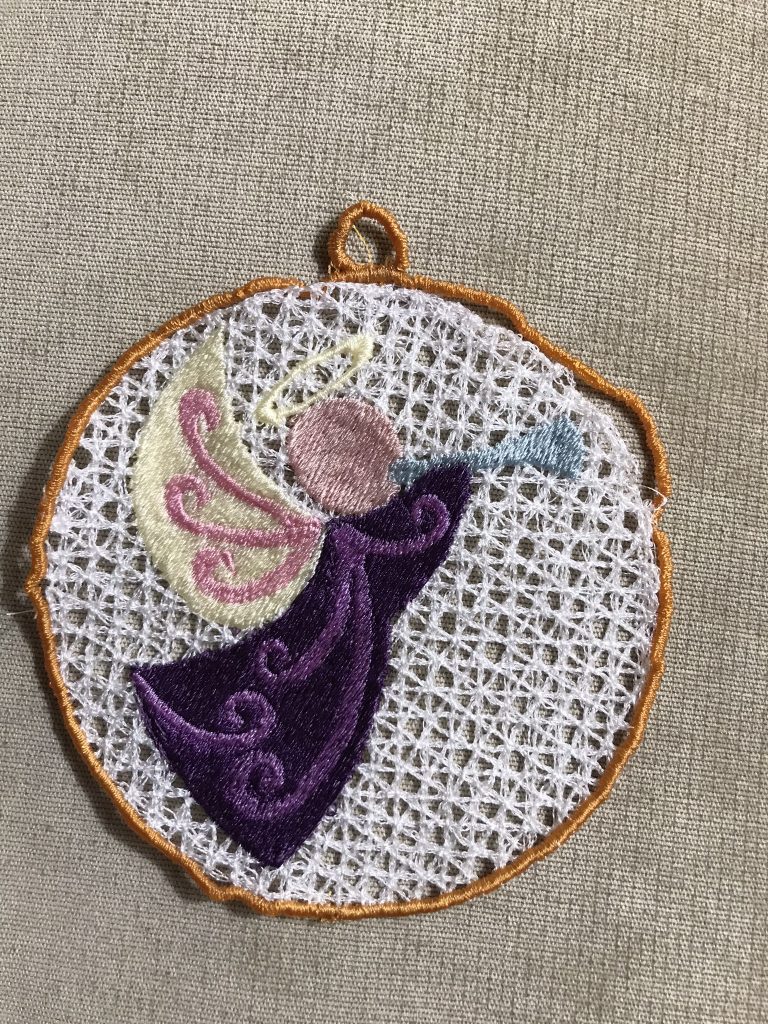 For this one, I will either stitch by hand, or run a close zigzag on the sewing machine to redo the frame.
Below is a software picture of the redo.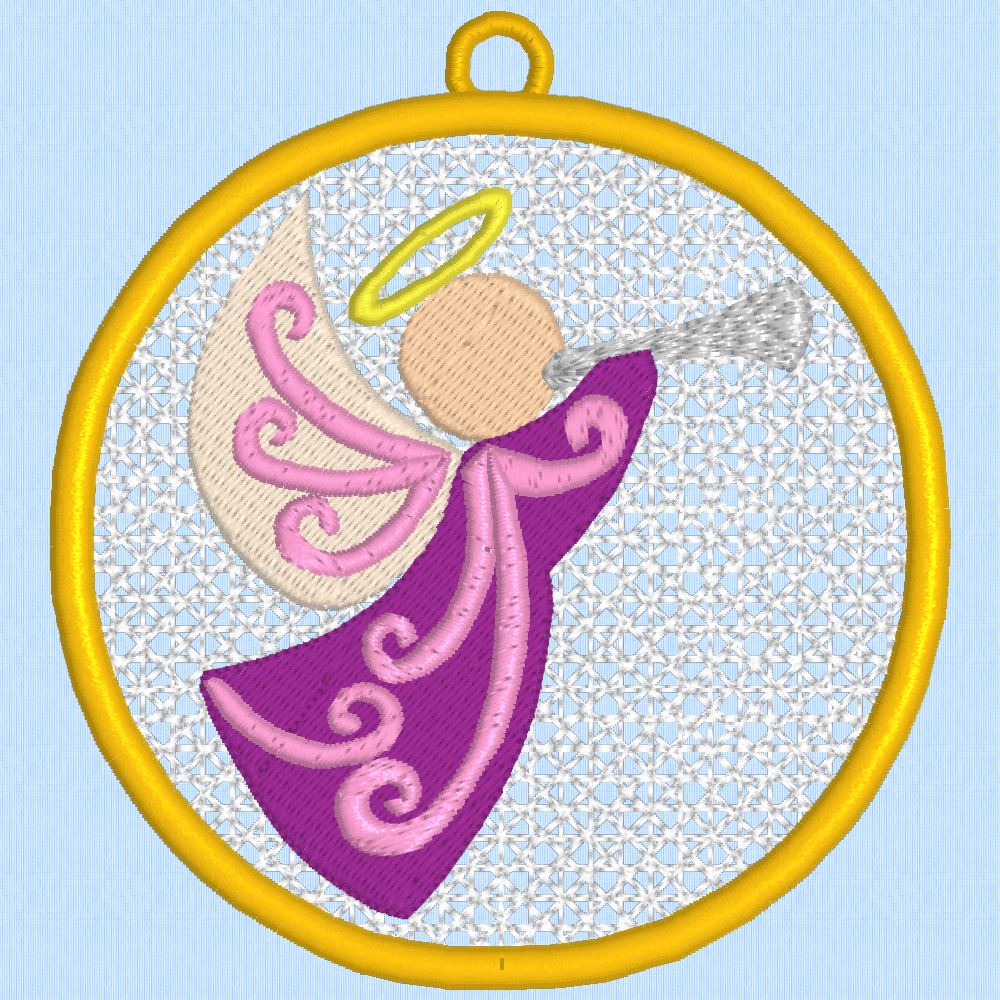 The colors here are closer to the stitched one above, though I did change the pink. The differences are that I removed the random stitching under the center design and replacing it with proper underlay, alternating the diamond and square lace layers(3 of each), redoing the halo, outlining the dress, and widening the frame–and making sure it connected to the lace and giving it a little more underlay. Tomorrow I will stitch this out (if I'm not totally distracted by something). Tis one
The first one was 4.74×5.20. I made two sizes of the new ones: 5.11×5.55 and 3.55×3.85. By using the same threads in the bobbin, the back came out almost as good as the front.