Not much going on with me. Been reading, working on files, and watching Outer Range on Prime. Did some laundry and watered plants. Saturday, I helped my sister put her new bed frame together. Exciting, huh?
Today started (and is ending) sunny, so the deck guys worked.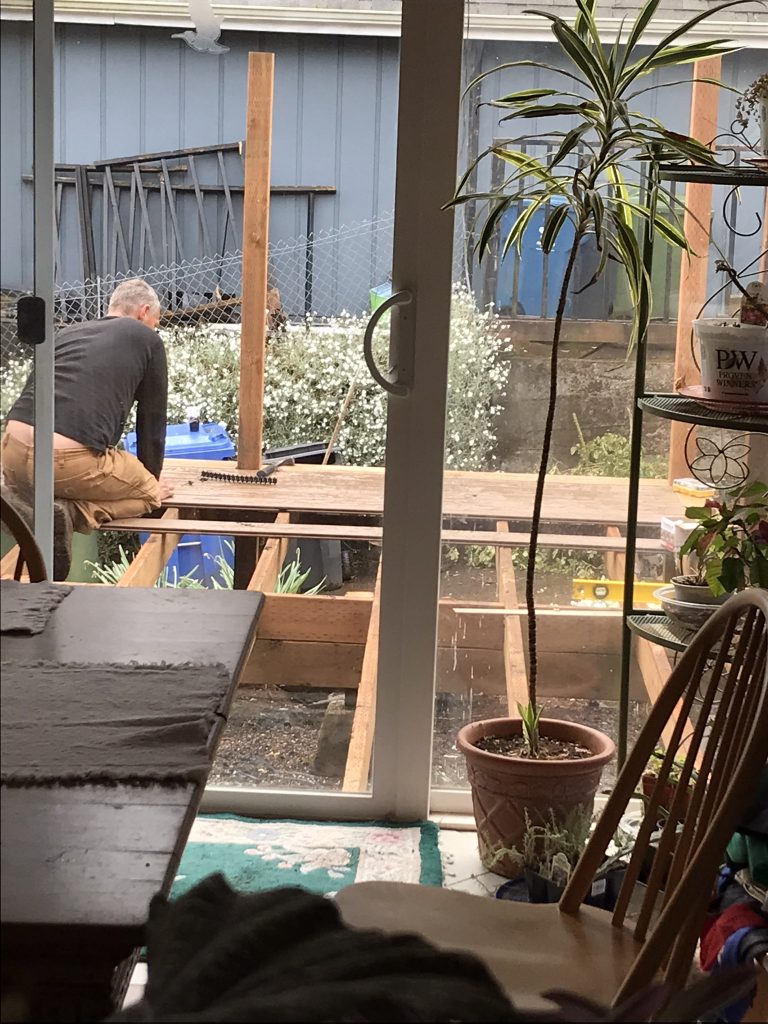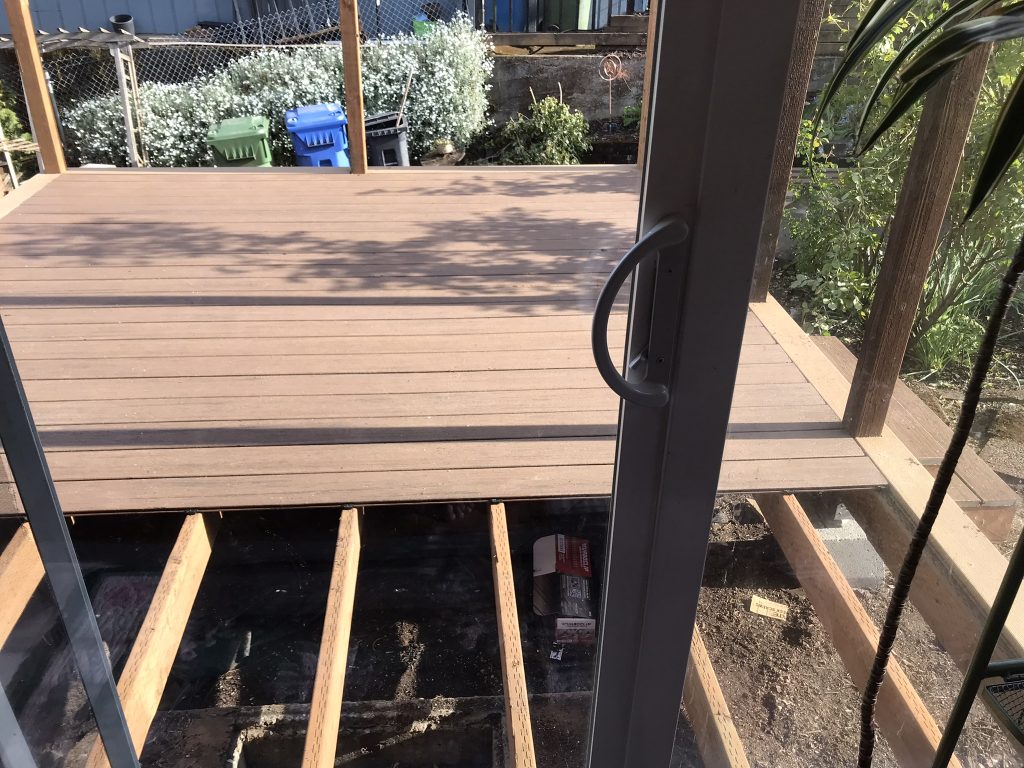 They got the front steps and about 3/4 of the floor done.