February Week 1
February Week 1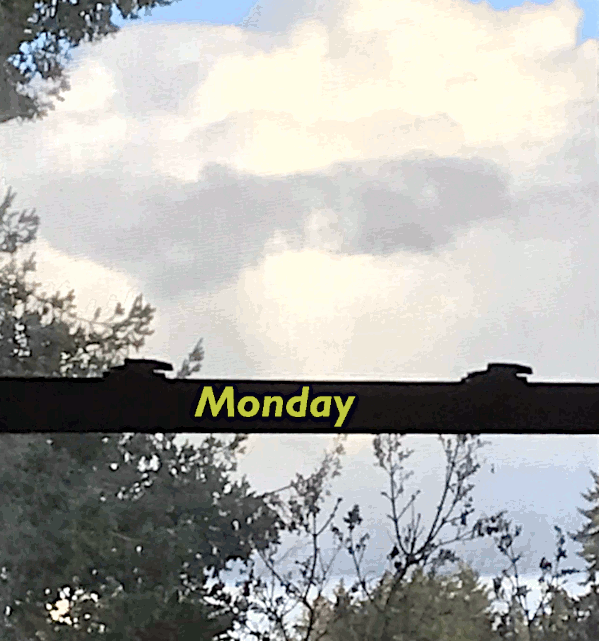 I forgot to take a picture on Wednesday. They're not too crisp because they are taken across the room at full magnification and the HD seems to turn off and on at random. (It seems to be on on Monday's shot.)
It should be raining. I prefer the sunny days we've been having, but we are technically still in a drought, apparently.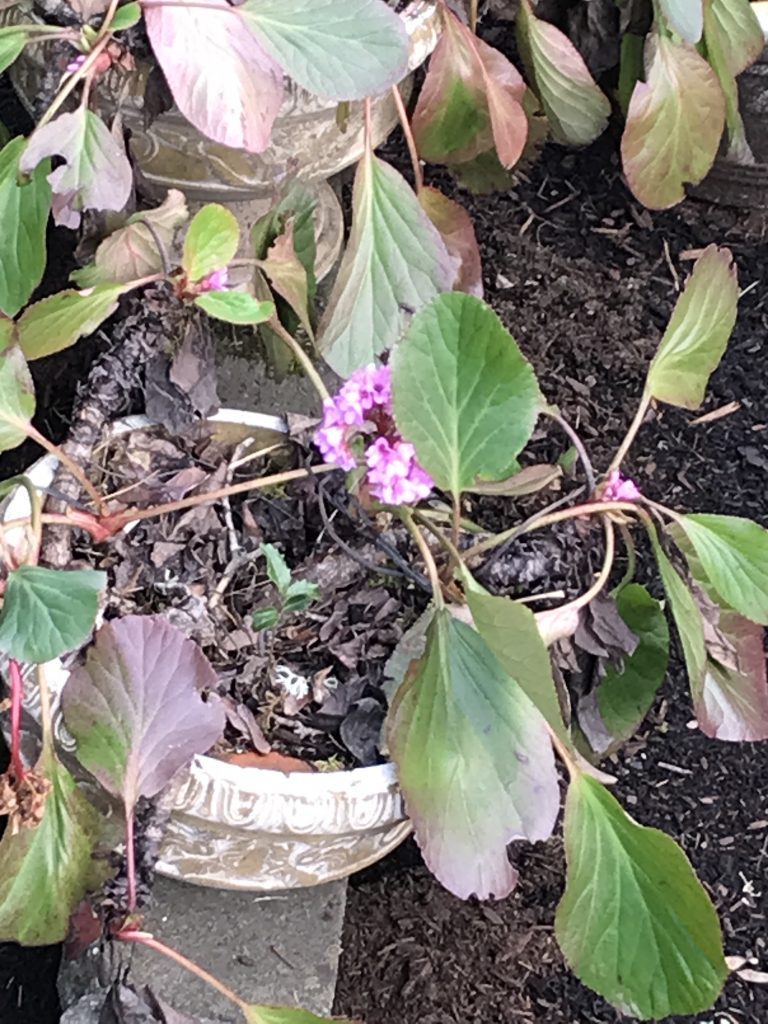 This ragged little plant is one of my Bergenia. They bloomed in December. A few days of freezing weather ended that bloom, but they're back! I also spy another holly in there for my sister's future hedge. That makes six or seven of them, plus a couple I'm keeping.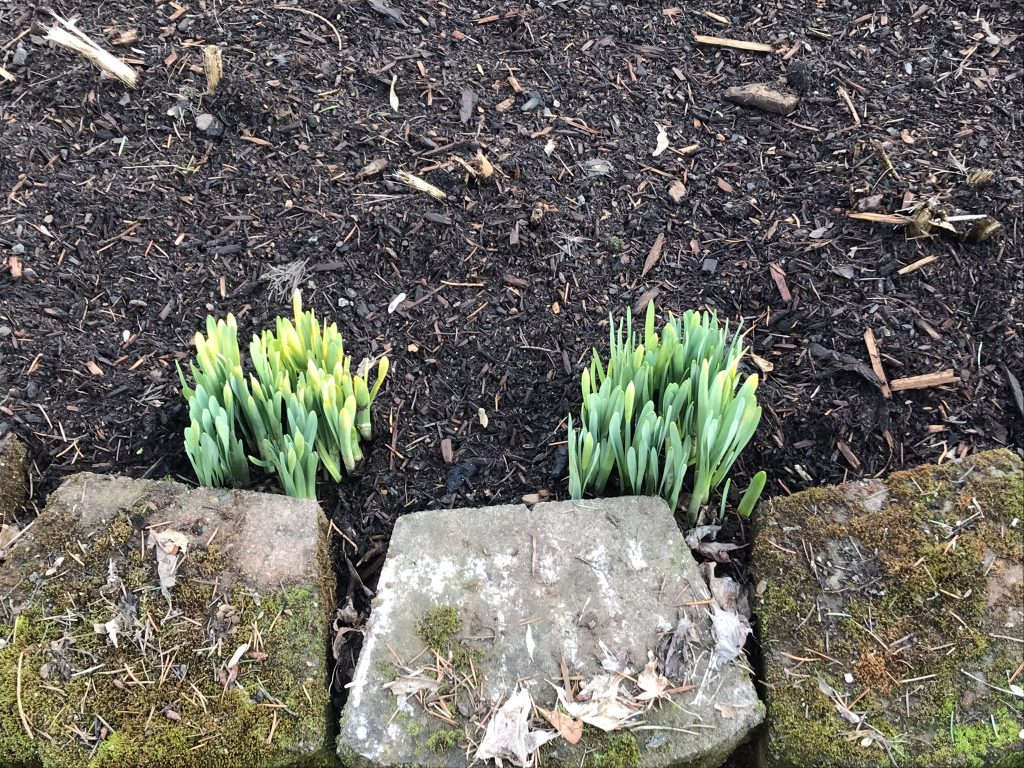 All my daffodils have been up since before Christmas. These are some of the early bloomers. If you look closely, you can see the buds beginning to swell. They are on schedule despite popping up early.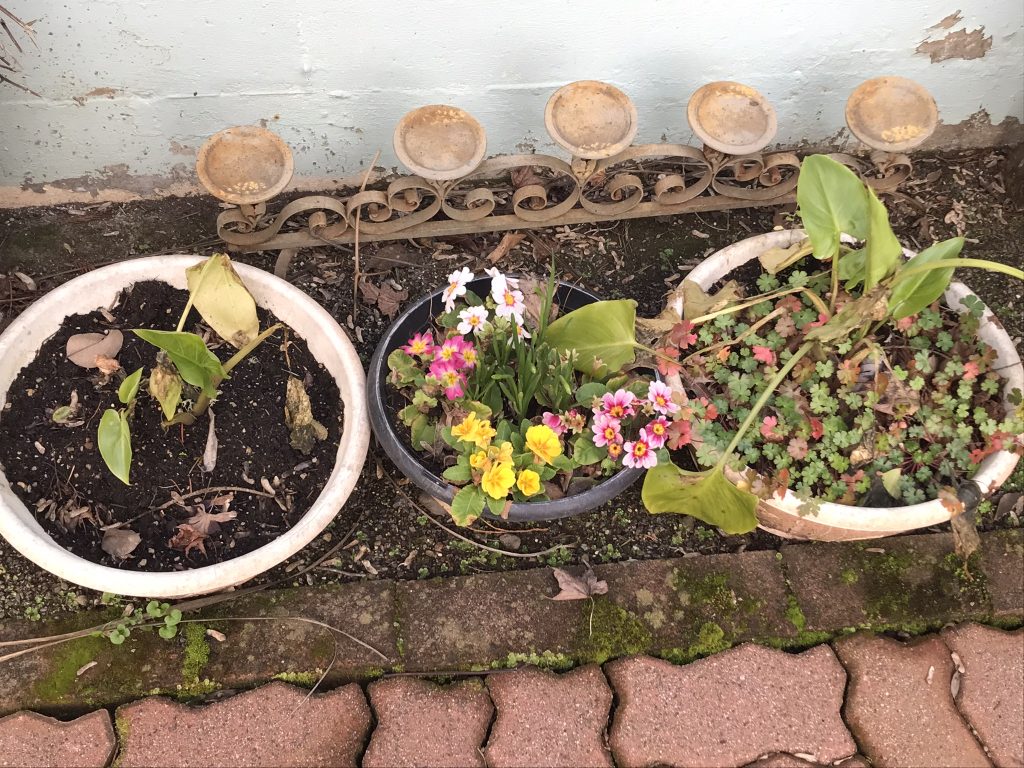 I'm surprised that the calla leaves never died away. They look pretty ragged, though (and weedy!). The primrose like Oregon Willamette Valley winters, I guess. The have been blooming since at least October. The mini daffodils in that pot are getting ready to bloom, too.

This week I started Jude's Patchwork in Perspective part 2 in preparation for part 4 that will start on the 17th (I believe she said.) If I can, I will try to work on both at the same time. Yesterday I read/listened about scraps, patches and pieces. Today she talked about fabric choice and cloth grain. I knew there were reasons I follow her. I was wondering if she has done any crazy quilting. From what I already know, her techniques certainly blend with what I've learned about crazy quilting. Her style probably has more patchwork, but she uses a base cloth, mixes fabrics and embellishes with embroidery. Definitely a different style from the encrusted crazy quilting I learned, but also definitely a connection is there. If not, yet, I will forge one. Because I really, REALLY, like both styles. I love mixing styles, and techniques for different styles.
So . . . I'm looking forward to this . . . Jude says it's not a class. She refers to it as a zone, but that more of a "where" than a "what," so I'm calling it a symposium (a conference or meeting to discuss a particular subject). That seems to cover what she has intended.
These next couple of weeks will be difficult for me to get going on anything new, though. Iqbal is watching the Olympics. I tend to get caught up in them, especially skating. And I'm notorious for not being able to do two things at once, even simple stitching. I'll either stop stitching to watch, or not really pay attention to anything else while I stitch.