Dots of the Day
Dots of the Day
Last week:
I forgot to take a picture. Then today, when I tried to upload the picture, it was somehow more than twice the size as the one below it (same phone, same setting, more light?) and wp wouldn't accept it. It so irritates me that I can't change that limitation.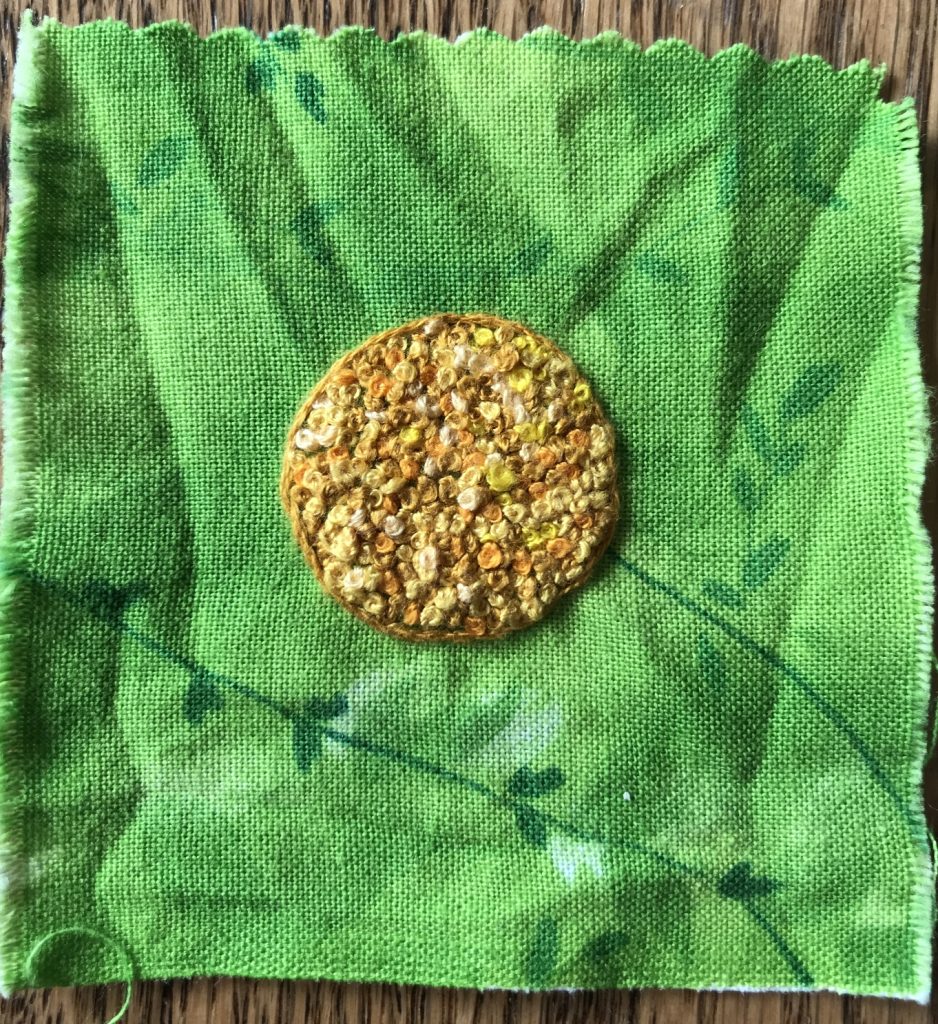 A quarter's worth of French knots, outlined in stem stitch. I tried to put the knots in in an order like a sunflower's seeds. I can't see it, but that may be because I filled in some spots where I could see the green cloth. I actually like making French knots since I learned how to keep them from getting all loopy, but I want to try Jude's (and machine embroidery's) flat-ish "knots."
This past weekend:
I cropped this, but the cropped version was actually larger than this version. And to be able to post it here, the cropped image would actually have to be smaller than the same part of this one. Digital photography is weird.
(This pillow is a soft green, not gold.)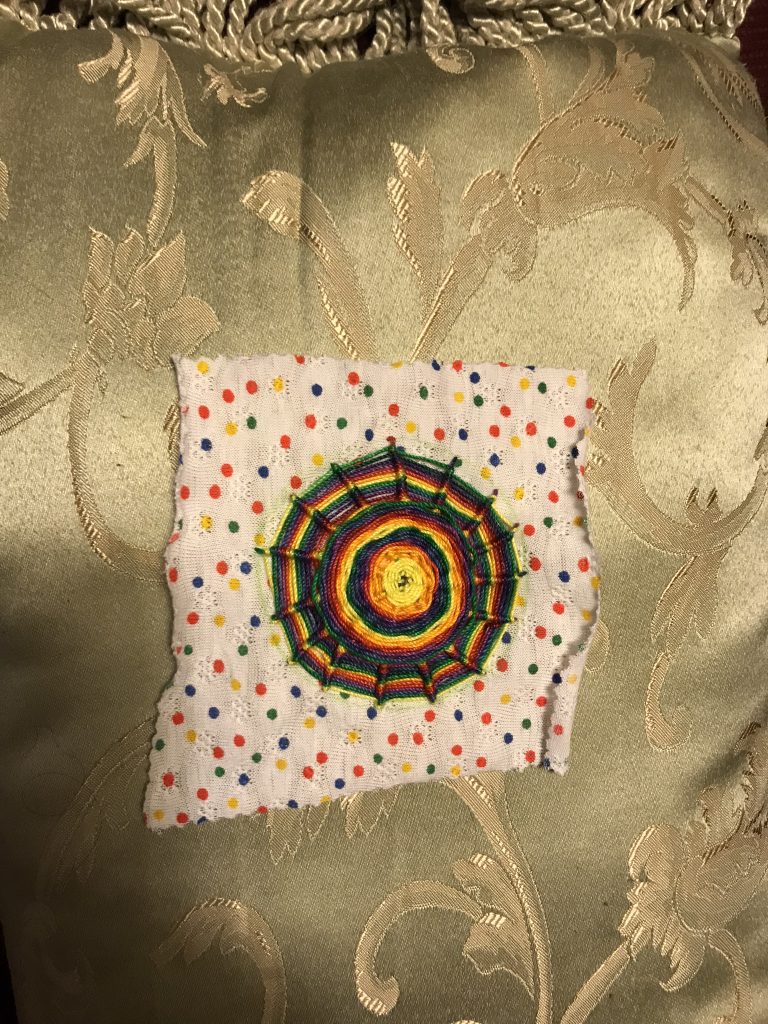 This was taken at night, so it's not the best view. But then, it was dull and rainy as I was stitching, so it might not have been any better in the daylight. Although the pillow color is wrong, the thread and cloth colors seem accurate, if a bit shadowy.
I used crochet thread, probably size 10, for this woven and whipped wheel dot. The thread was in front of me as I searched for a piece of cloth. I saw this and that the dot colors matched the thread exactly, although the thread also has purple and orange that the cloth does not have. And it was dots!
The dot is too large. It doesn't suit practicality. I used a tumbler to make my circle. I'll probably use it for an art piece. It used about six (6!) yards of thread and the woven section is loose enough to catch on things. The whipped part between spokes probably could, too.
My cloth is knit, so I ironed on a scrap of heavy tear-away stabilizer. I also inserted long pins along the spokes to whip around. Both were major reasons this isn't totally wonky.
If I were to name this piece as is, I'd call it Oregon Sun-Rain, 'cause it looks like a sun shining in the rain.