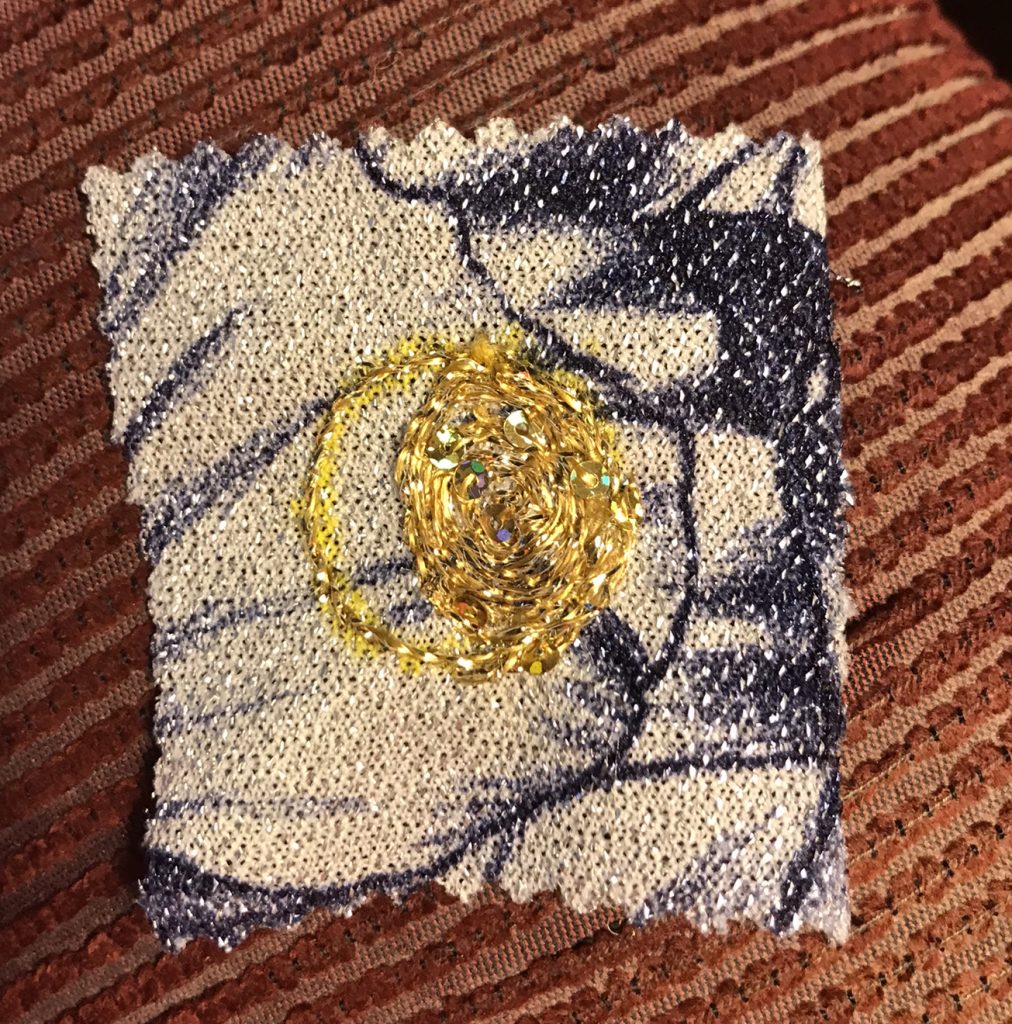 This dot is approximately the size of a quarter. It was a challenge to stitch, to say the least. The fabric's top layer is apparently the same as the thread–plastic and rayon (maybe polyester). I traced a quarter then pulled the sequins off a length of thread and stitched the circle in stem stitch. I thought it would be easier to couch the thread to fill the sun side. With couching, I didn't have to remove the sequins. The sequins are all gold, but they're reflecting blue, green and red, as well as the gold. I like that. I'm not really sure how the idea came to me, but I pulled the rayon thread out from the plastic to use to couch. It's not twisted. It sticks to any almost rough skin, or to the edges of the fabric. Basically, it's a PITA. The combination of PITA thread and knit fabric totally skewed my tension. Believe it or not, the patch started out quite square.
Anyway, I really, really like the idea of this dot, but this one is full of learning.
Do not use sparkly fabric with sparkly thread
Do not use knit fabric for any troublesome thread
Do not use yellow permanent marker
It looks a bit better in person. This is closer to what it actually looks like, though the white is silvery with more silver sparkle (like the blue has) and my chair's maroon color is not this bright.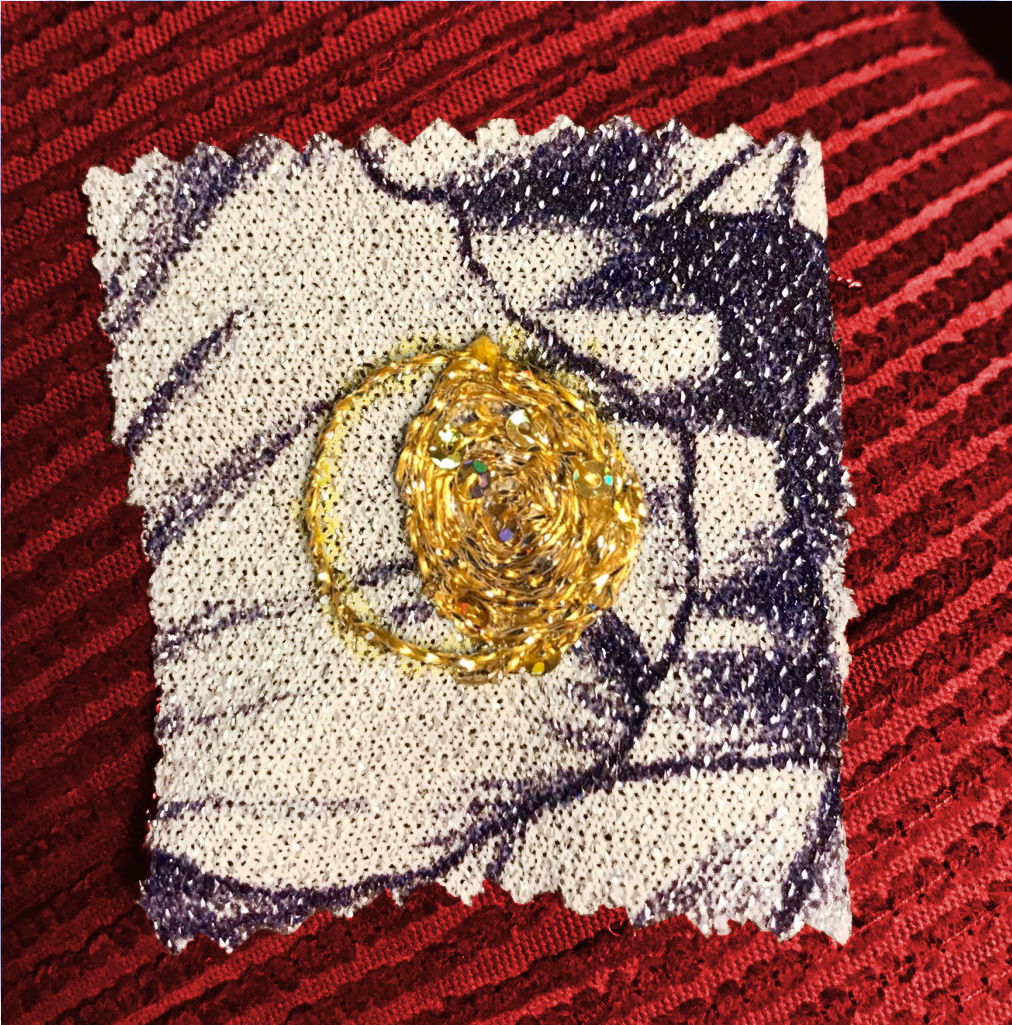 These are just digital images to imagine how it might look on other fabrics.

Hopefully, with a better mix of thread and fabric it won't have all the irregularities this one has. I do have some "metalic" plastic thread meant for embroidery. (This one is crochet thread.) I will be trying this one again.