Yes, I know it's over now, but I only just got to this digital collage tonight.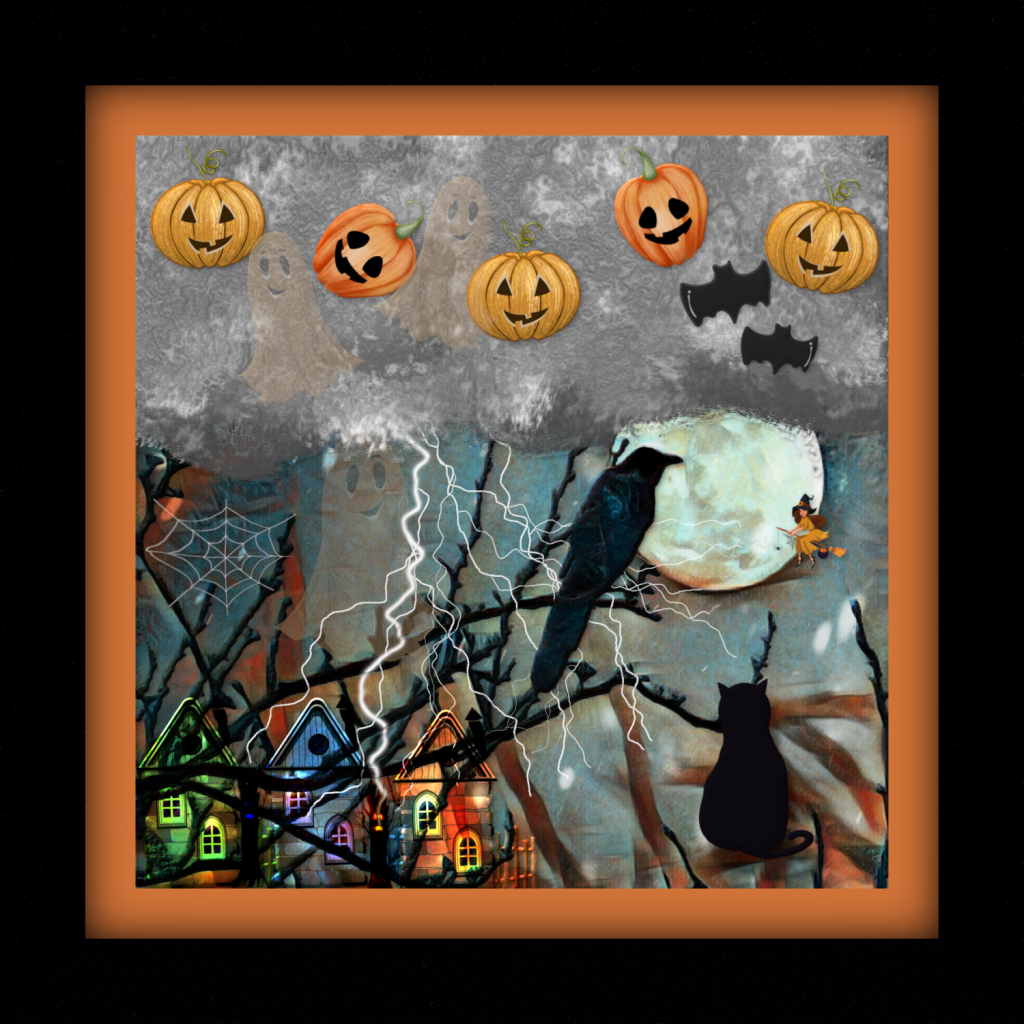 This was created with GIMP. The frame, mat and lightning were created with the G'Mic add on. I painted the clouds with a couple of basic GIMP brushes. The rest of the images came from Creative Fabrica. I didn't have a picture in mind. I merely had a feeling I wanted to express. My favorite part is the cat. She seems to be serenely observing everything. Although, she was floating above her branch at first. I suppose a witch cat could do that, but it's less disconcerting to me for her to be directly on the branch, so I brought her down. About the only thing I forgot was some fall leaves
I had fun.
The thunderstorm was tonight (Monday), but it was rainier last night and we ended up with no trick-or-treaters. I think the most we ever had at this house is 10 or 15, but this was the first 0. Even the first year of covid we had a couple.
Not much else is going on, which is the main reason I haven't been here. I really hope I can get myself into gear and get a couple of things done for Christmas. Mostly I've been cleaning up files (an ever ongoing chore) and trying to get some housework done. Also always there, but I'm not so good about keeping at it. Though not as much as I'd like, I've also managed to squeeze in some reading.
And when I can't seem to focus on anything else, I somehow manage to work on my crochet Afghan–if there's some boring TV on. Not boring TV takes all my attention, but reruns, or soccer, or just plain slightly boring, provides just enough to keep my brain from wandering to the point when/where I forget to do the crochet.