Sunday, Sunday
Sunday, Sunday
Poetry is now live.
Actually, there were a couple of poems there for a while now, but I added two more.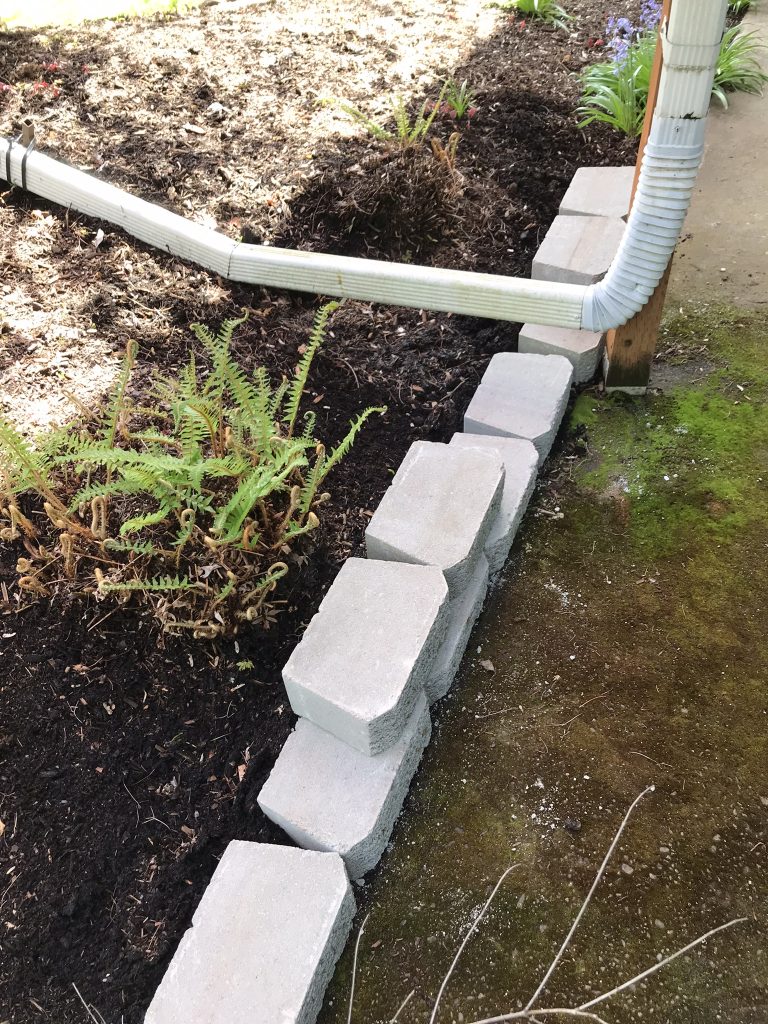 Wall
Yesterday I got to the little wall I mentioned on Friday. I didn't have enough bricks, so we'll be headed back to Lowe's tomorrow.
The near end (bottom) needs to be three bricks tall, I think, to about where it ends (top) now. Then it should be two down to one. Maybe.
Iqbal likes it so much that he wants the whole bed/mound to have a wall. Right now it's enclosed with two inch scalloped bricks, except along the sidewalk, here. Some of them keep falling over. I wouldn't mind a wall, but it probably won't happen this year.
Actually, I think small walls around most of the garden areas would look nice. The stone wall holding up the parking area is going to need replacing. A sag is beginning to develop and rocks are falling out here and there. The wall holding up the dirt the deck sits on is also losing a few rocks. If we can afford a mason, I'd like to have it replaced all around, including the steps. If we hire a handyman or do it ourselves, the east side is still quite solid (if it weren't, I'd trust only a qualified mason to do any of it), so we'd do just the part around the garden bed, which is the part that needs it. It starts out level with the driveway and gets to about chest high when it gets around to the stairs.
The mind is willing, but the body's weakened over the years.
That's about as exciting as it's been. New deck is coming first week in May. It'll take about two weeks to be built.