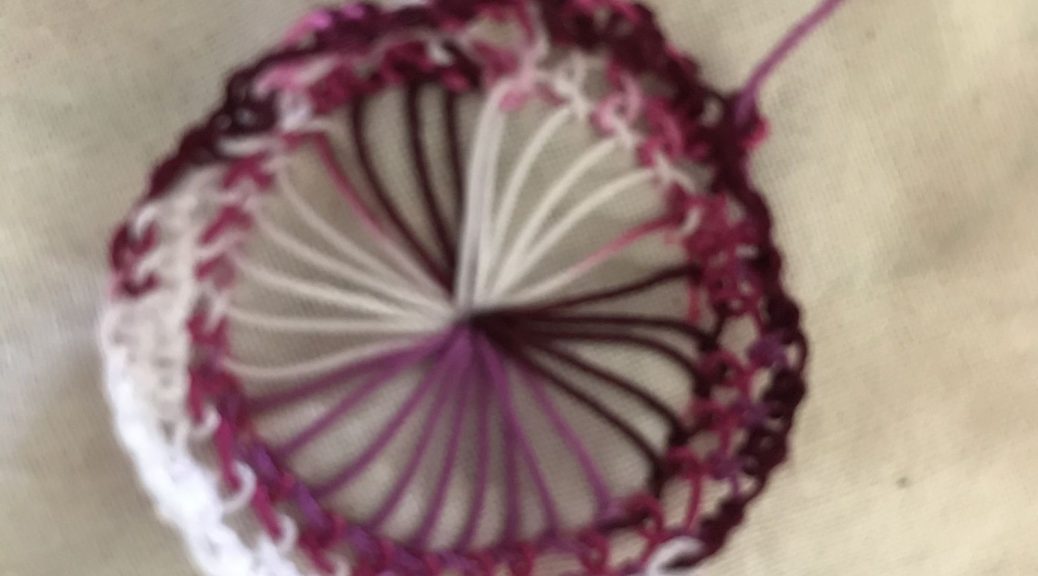 A Buttonhole Stitch by Any Other Name . . .
A Buttonhole Stitch by Any Other Name . . .
. . . Is a whole lot of different stitches! I knew a lot of stitches belong to the buttonhole family, but several times as I was stitching recently, I would look at what I was doing and ask myself if it was supposed to be buttonhole.
For example:

Once you switch from regular buttonhole to alternating buttonhole, the only difference to make Cretan stitch is not to come out at the center line. Cretan is just a zig zag alternating buttonhole. Closed Cretan is a wonky free form alternating buttonhole.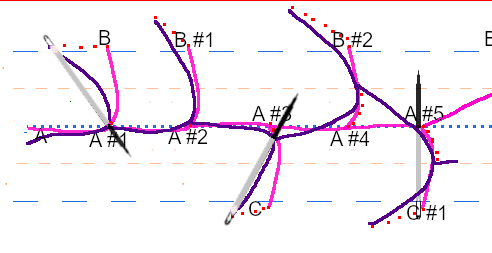 Feather stitch is just a freeform type of buttonhole.
None of this is news to a seasoned stitcher. It's not really even news to me. It's just that the realization as I was stitching had more of an impact than just the mental knowledge.
TAST and Beyond TAST
This week's TAST stitches were buttonhole wheel and buttonhole wheel cup. These are some of my old examples: (Click for full size image.)
I've had problems with the buttonhole wheel cup this week. Specifically with the detached buttonhole part. I think it's twisting and then I end up attaching to the wrong loop. I was wondering if it might be the thread. I'm using a fine knitting or crochet thread.
I also worked on last week's TAST–Cretan Stitch and Closed Cretan Stitch.
In addition I did some more filling on the doodle cloth.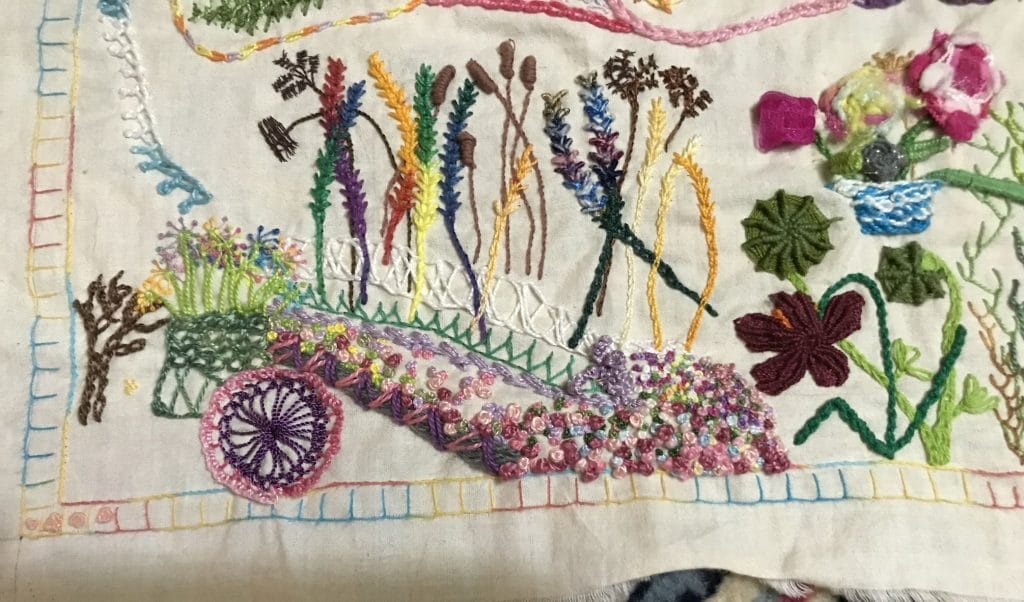 And French Knots! Have I ever mentioned how much I like doing French knots? At one time they were a bane, but I probably hadn't learned to do them right. Now I love doing all kinds of knots. Actually, I'm hooked on any 3D stitches!