TAST week 3 challenge was Buttonhole stitch and Reversed Buttonhole Bar.
The bright yellow flower is Reversed Buttonhole Bar with regular buttonhole around it (2 strands of floss and perle 5). The stem is backstitch (perle 5).
The dark gold flower is a spiraled overlapping buttonhole over a snippet of fabric (2 strands of floss). I didn't like how it turned out, so I added single chain stitches (perle 5). That one's stem is stem stitch (perle 3).
The bottom of the purple flower is stacked fly stitch, and the top part is buttonhole with a couple of straight stitches (2 strands of floss). The stem is Linked Chain stitch (perle 5).
The grasses are all buttonhole, but I got so tired of catching my fingers on the long threads that I couched them down with the finest thread I had on hand, which happened to be a gold metallic thread. I think the light green is flower thread, the dark green is perle 5.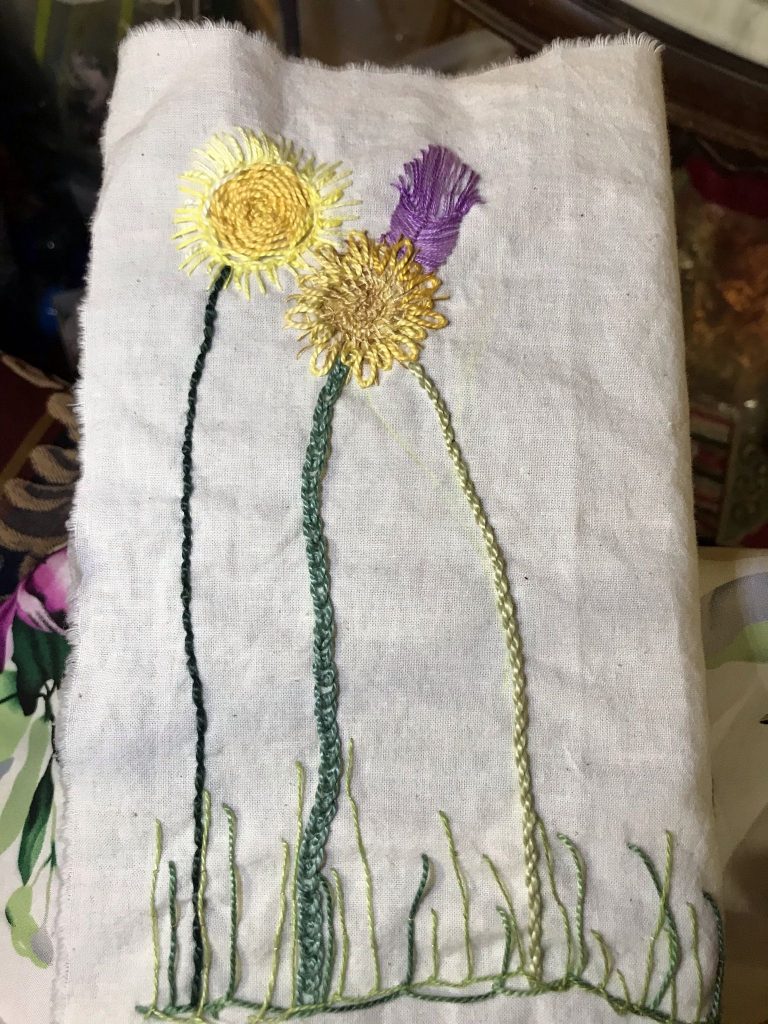 I hope to be adding to this with successive TAST stitches, but whether or not they are TAST, I do plan to fill this piece of cloth.