At least, I'm partly back. The back office, or dashboard, is sooooooo different, but WordPress seems to be simpler than b2evo. It'll be a while before I get all the details back in place. I need to relearn how to do everything except writing posts. So far, this looks mostly the same.
Today I got a box of books. I'll take a pic and post that tomorrow. It's not like I needed anything more to read. Added to my current "To Read" pile, it's about a third. At the rate I've been reading the past few years, I maybe have enough to keep me going to 2025.
I may have a few book reports coming. I've read some really good books this year.
Today I started my day with ripping fabric. Kind of fun actually. No real measuring was involved. That may come back to haunt me, but …nah. I'm not aiming for perfectly matched corners. I'm aiming for a surface on which to stitch. Since I'm making for my husband, the color choice was his (although I love it, too). I was going to use the squares randomly, but he prefers a bit more ordered. That's why I had it laid out on the floor, rather than just measuring to see how many blocks I need. Fortunately, he is no more fussy than I about perfectly matched corners.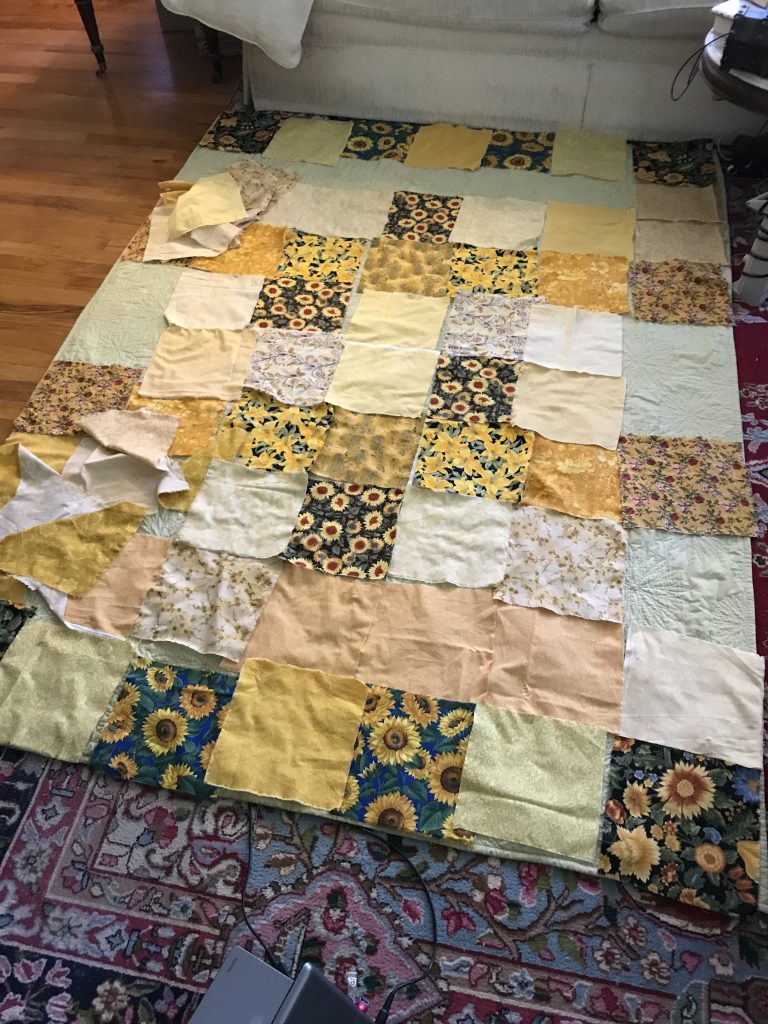 WordPress is gaining major creds over b2evo. Picture uploaded so easily here.
I still need to figure out how to get rid of the UMoMA link above, and there's a good chance I'll get a different theme, but this is proving so much easier than the other, and frankly, I don't need everything the other has to offer unless I redesign my whole (admittedly outdated) website with it. Right now all I want is a simple blog.