Sharon B had a video on her website. I watched it and surfed some of the other videos around it. I had already been thinking about how to decorate my journal cover. Watching the art videos spurred me to action.
My cover originally looked like this: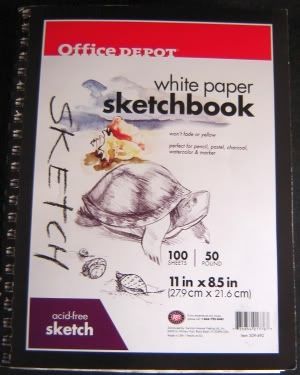 It's a great cover -- for Office Depot! Not so much so for me.
One of the videos I watched was about how to make aluminimum foil look like metal. (Well, it is metal, but to make it look like more substantial metal.) I thought I would do something like that. I first added the original title "Journal" to my cover, using string.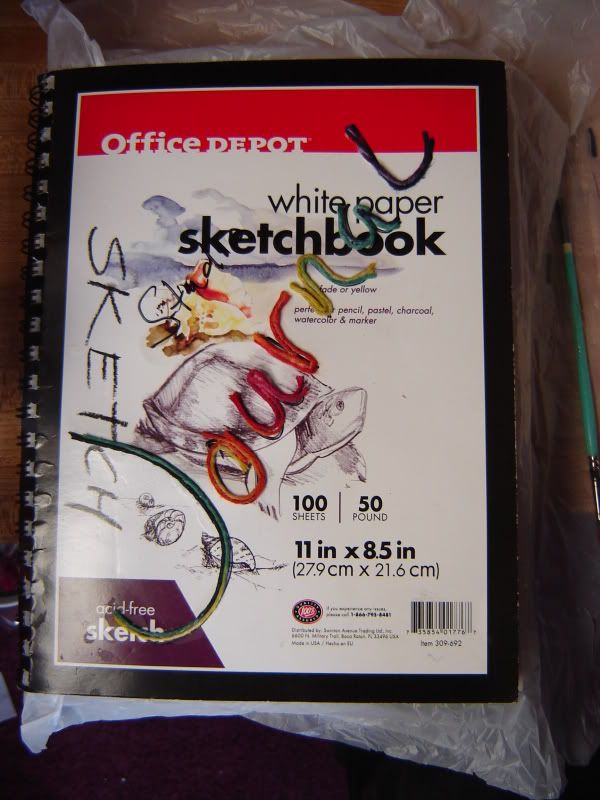 I covered it with foil...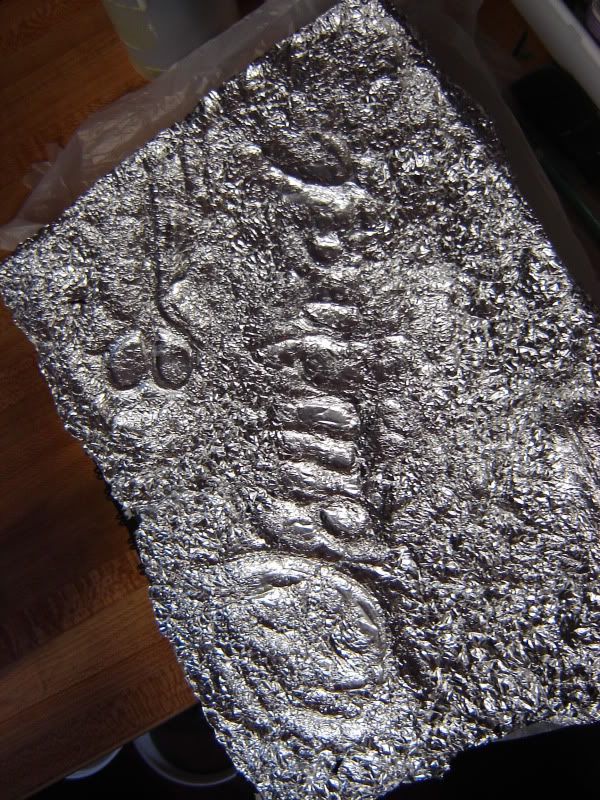 Then I thought I'd like to have some color showing through...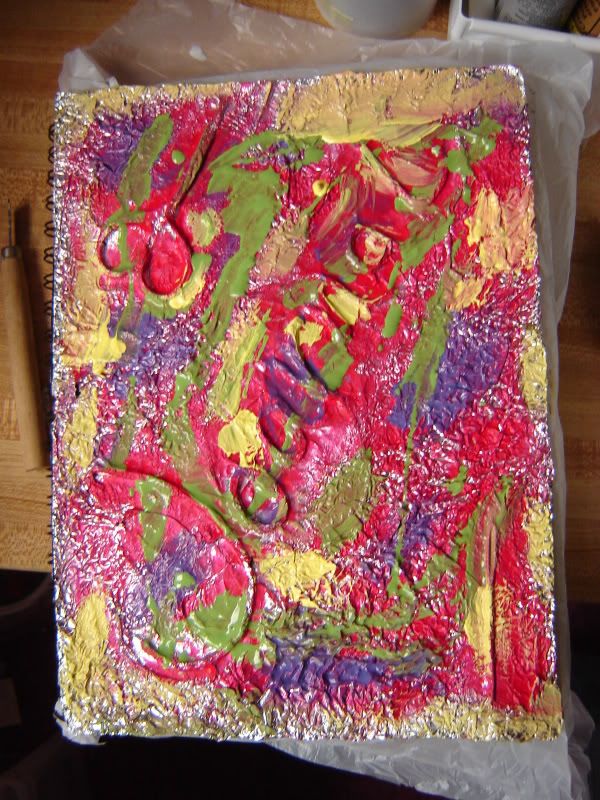 Thn I covered it with black and wiped the black away...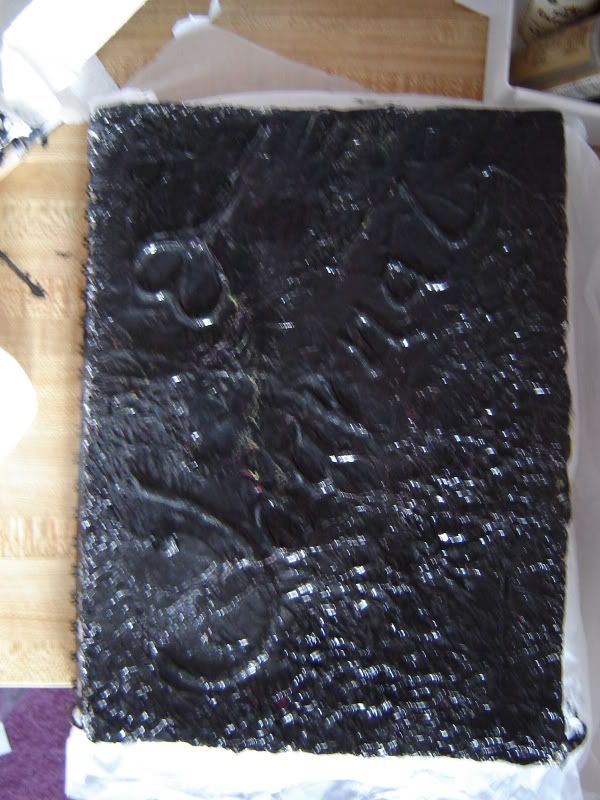 The black did not rub off!!!. It should have. I did wipe it immediately. Oh, well...
Scrap that idea and start over!  How about the specific video Sharon posted? That's a good idea.
I pulled off the blackened foil, gave it a coat of gesso, and painted over the now slightly (dried & gessoed) gluey cover.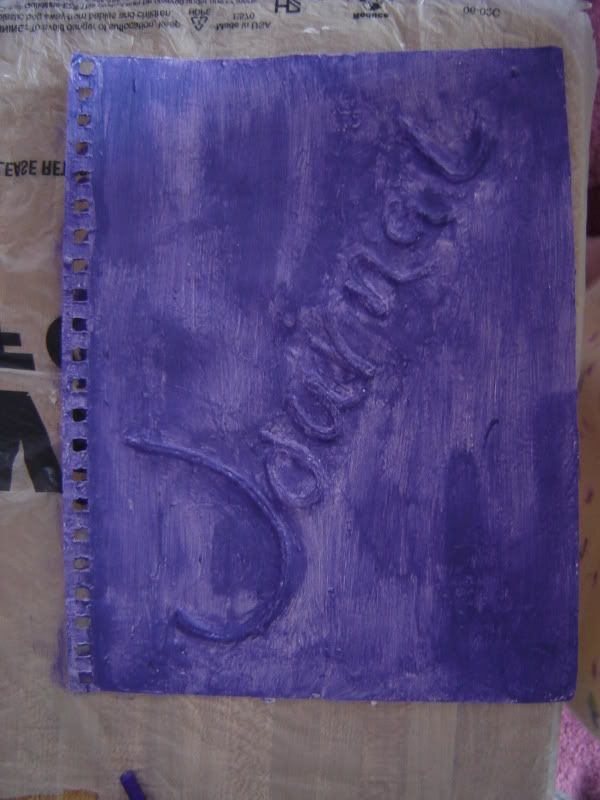 I decided to use different colors to make the alcohol drops -- light green, baby blue, and pink. I like how it came out.
Back when I was still trying the foil, I decided it needed something more. I wanted to add scissors and a needle, but I couldn't very well add my actual tools. What I ended up doing was making a form of the tools with foil into which I poured Elmer's Glue (PVA glue)  and let it dry. I added another layer of glue. If I had wanted the full thickness of the actual scissors, I would have had to add another layer or two of glue. The technique needs some refining, but, overall, I like how it came out. I painted the tools silver and gold, and the letters a pearlescent violet and used satin finish decoupage glue to paste down the scissors and needle and cover the whole cover.
The original cover was a bit thin and some of the holes tore when I took it off the journal, so I decided to shore it up. I added a sheet of cardstock and a pretty scrapbook paper to the back side. To give it a finished look, I bonded some binding to the edge with MistyFuse. After adding some thread to the needle (#10 crochet thread --it's a tapestry needle) and gluing it down (but not covering it), I repunched the holes and put it back on the journal.
Here is my finished cover.
Front: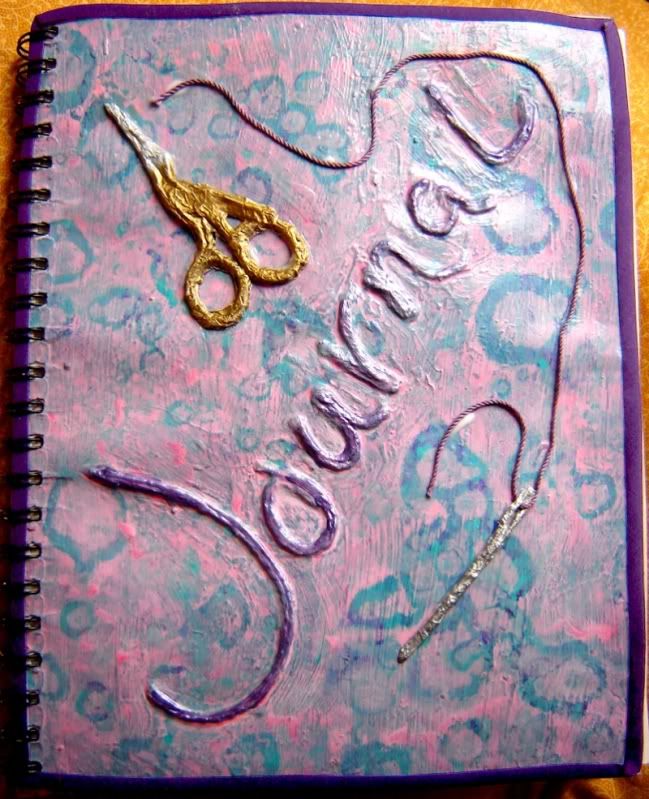 Back (before punching the holes):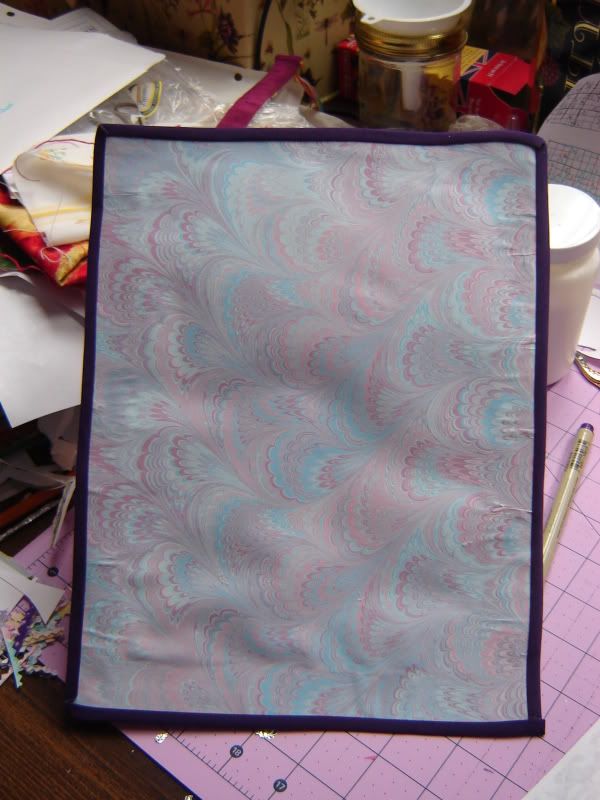 And, when I was finished, I added two new ideas to the inside of the journal. 
I'm a happy camper about this one.
1 comment
Hi Faith, This process for you cover is just so interesting. I really enjoyed reading how you went about it. You are very clever and creative.
04/11/11 @ 13:18